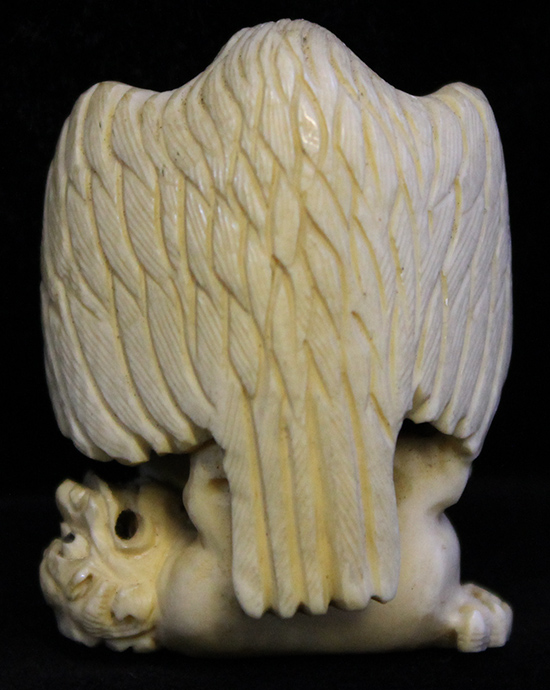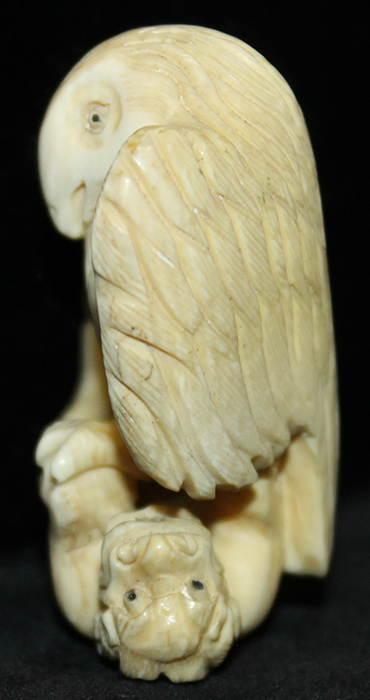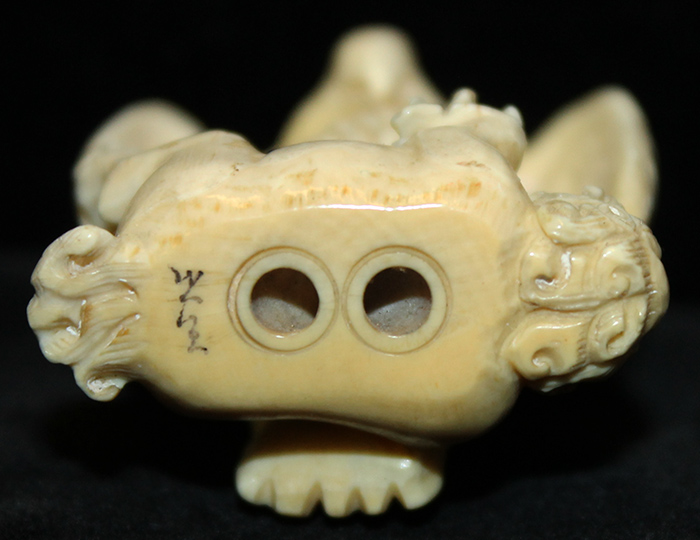 ARTIFACT: Wonderful late 19th century, carved ivory Japanese Netsuke showing a Tengu and Shishi in their traditional 'dance' when the 'good' Tengu triumphs over the 'bad' Shishi. 17th century Japanese robes contained no pockets and to carry belongings, a sagemono (container) was hung from the obi (sash) of the robe and the object that secured the cord to the obi was a netsuke. Netsukes are made in many mediums, the most common was ivory. The bottom and features two holes for the cord to be threaded through and shows Japanese kanji in black ink.
VINTAGE: Circa late 19th century
SIZE: Approximately 1-5/8" x 1-1/4"
CONSTRUCTION/MATERIALS: Carved ivory, ink
ATTACHMENT: Two holes for attachment to cord
MARKINGS: Kanji
ITEM NOTES: This is from a Japanese antiques collection which we will be listing more of over the next few months. MFHX16 LEGEX4/16 SLCHEX12/16 SLAHEX6/17 SAHEX6/17
CONDITION: 8+ (Excellent): Netsuke shows minor to moderate wear, kanji remains visible, overall excellent condition.
GUARANTEE: As with all my items, this piece is guaranteed original.