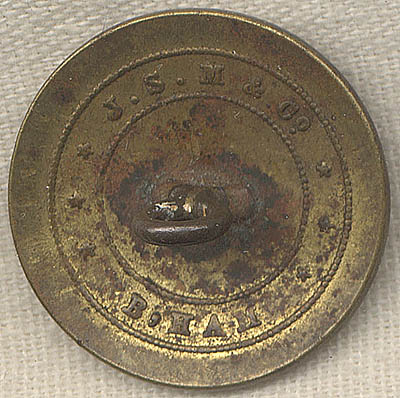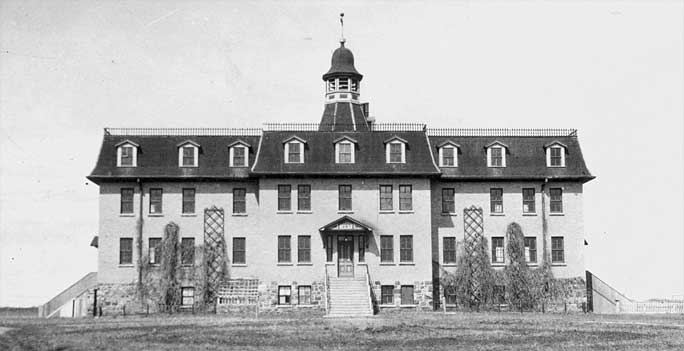 ARTIFACT: This is an 1880s-1890s Elkhorn, Manitoba Indian Home brass button. Opened in 1888, the Washakada Indian Home at Elkhorn was a boarding school for aboriginal students, spearheaded by Reverend Edward Francis Wilson. Wilson was an Anglican missionary who had founded a similar campus in Quebec and then traveled through central Canada via the fledgling Canadian Pacific Railway. The original school was short-lived, as it burned in 1895, but it was rebuilt (photo credit: www.anglican.ca).
VINTAGE: Circa 1880s-1890s.
SIZE: About 1½" in diameter.
CONSTRUCTION/MATERIALS: Gold-plated brass.
ATTACHMENT: Loop to attach to garment.
MARKINGS: J.S.M. & CO B'Ham.
ITEM NOTES: This is from a large collection which we will be listing more of over the next few months. ebay LCJJX SLCDEX8/14
CONDITION: 7 (Very Fine): Minor wear.
GUARANTEE: As with all my items, this piece is guaranteed original.