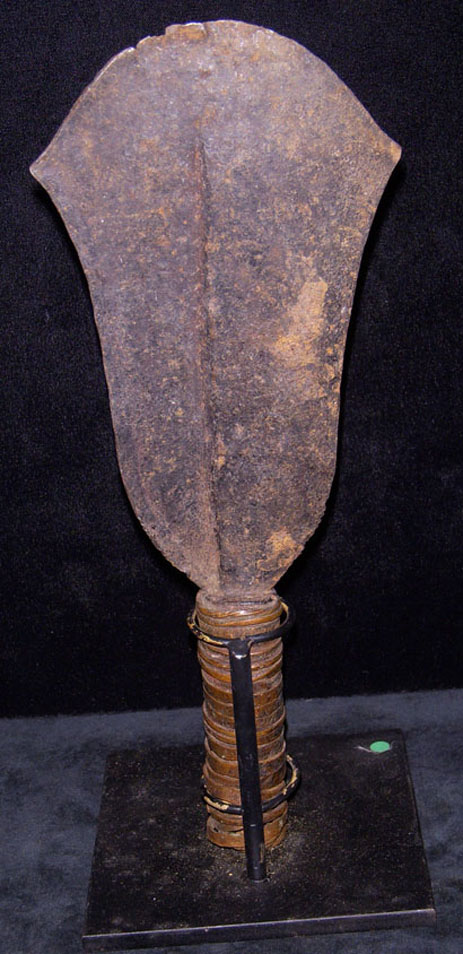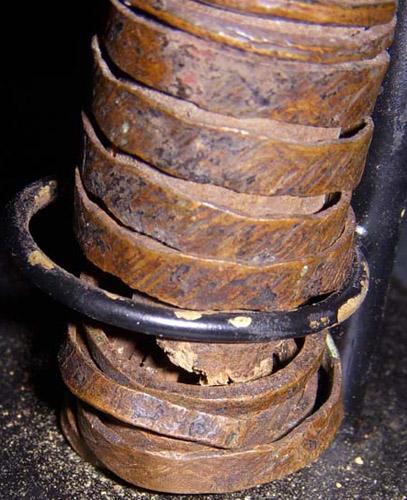 ARTIFACT: This is a West African knife from the late 19th century or early 20th century. The knife has a spade-shaped blade and the handle is in wood wrapped in copper. The stand is included.
VINTAGE: Circa late 19th century – early 20th century.
SIZE: Knife: approximately by 10" in length and 3-3/4" in width at widest part of blade; stand: 4" square base.
CONSTRUCTION/MATERIALS: Knife: steel, wood, copper; stand: painted steel and brass.
ATTACHMENT: None.
MARKINGS: None.
ITEM NOTES: This is from an ethnographic collection which we will be listing more of over the next few months. VGEX11 LAGEX3/12
CONDITION: 6- (Fine): The knife shows some moderate to heavy wear and spots of oxidation; copper wrapping has lifted from the handle near the end.
GUARANTEE: As with all my items, this piece is guaranteed original.