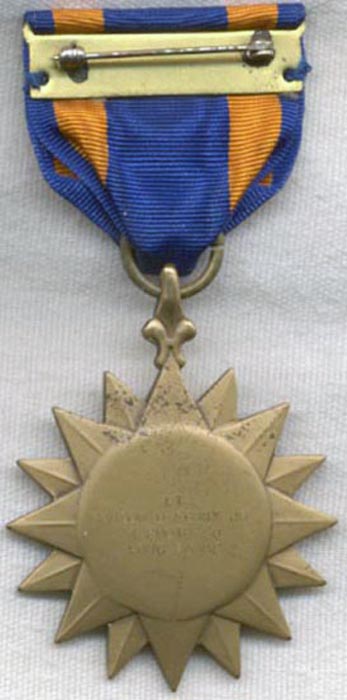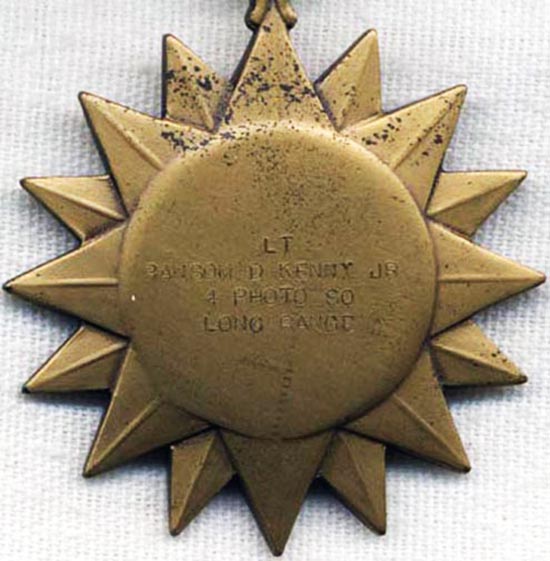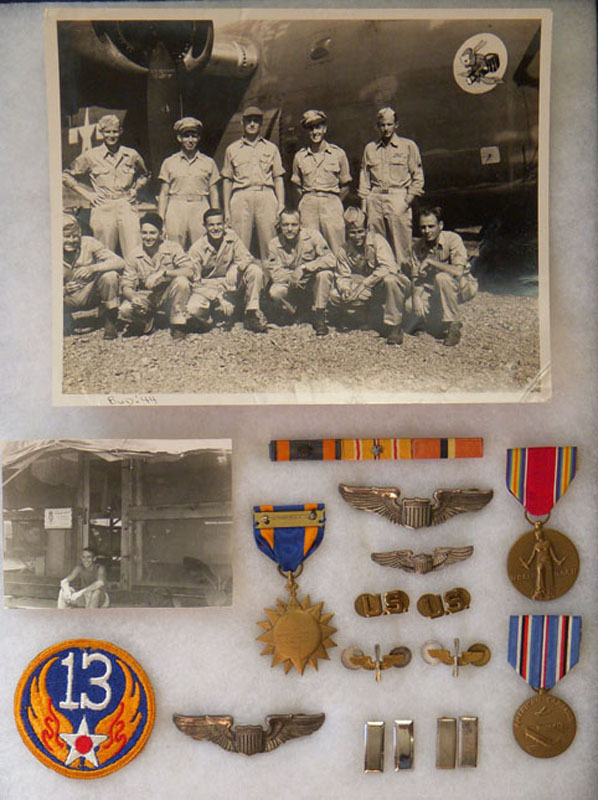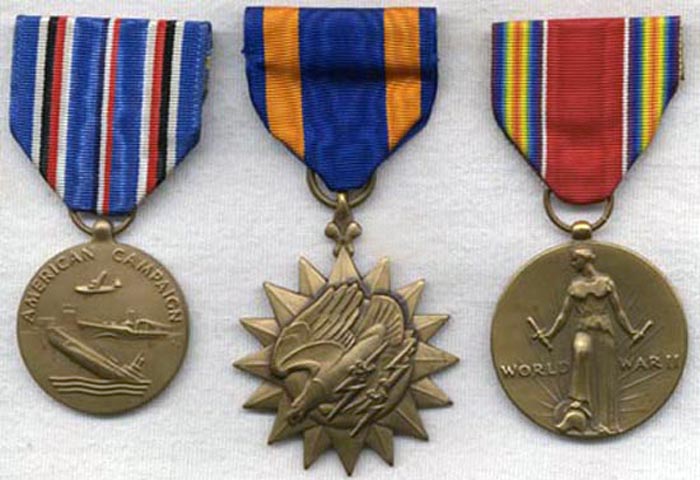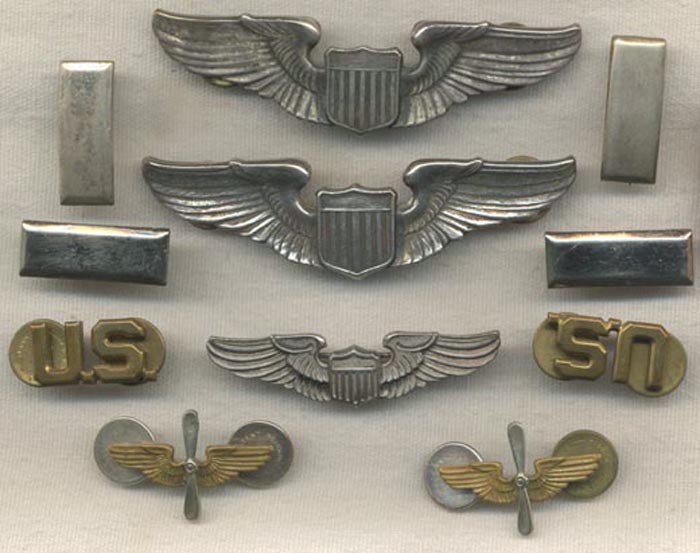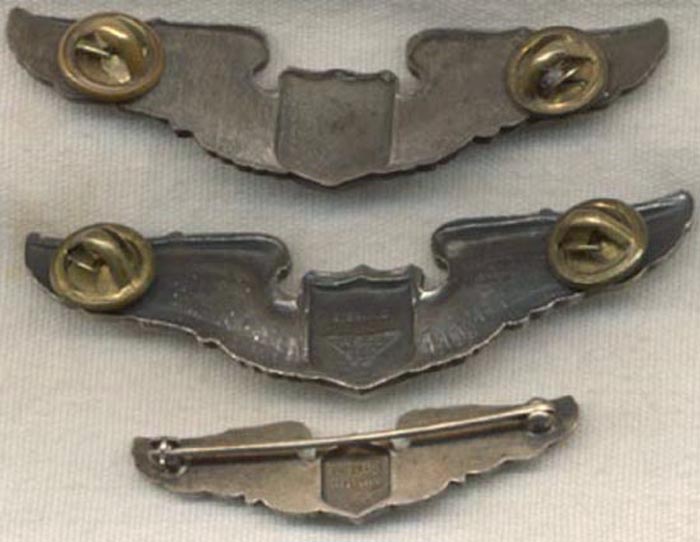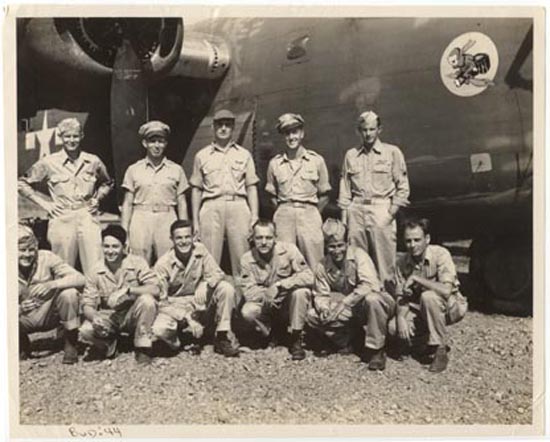 SUBJECT: This is a United States 4th Photo Squadron of the 13th Air Force pilots' grouping. The grouping includes a group photo, an individual photo, a named air medal by A. E. Co., a 13th Air Force shoulder patch, three wings, a ribbon bar with an oak leaf and a single star observing the pilot's participation in five events in the Asiatic/Pacific arena, two WWII ribbon medals, two pair of first lieutenant bars and two pairs of officer collar insignia.

VINTAGE: Circa WWII.

SIZE: Various sizes, including an 8" x 10" group photo, two 3" wings, and one 2" wings.

CONSTRUCTION/MATERIALS: Everything is made of expected materials: wings are sterling, one pair of collar insignia in sterling.

ATTACHMENT: Various.

MARKINGS: Air medal engraving reads "LT RANSOM D. KENNY JR. 4 PHOTO SQ LONG RANGE". 8" x 10" photo reads "OFFICIAL AAF PHOTOGRAPH" on back with "BUD '44" handwritten on front. Individual photo reads "'45 NEW GUINEA" in handwriting on reverse.

ITEM NOTES: This is from a WWII collection which we will be listing more of over the next few months. VAEJX98

CONDITION: 8+ (Excellent): Items are in various conditions, but overall are in excellent shape.

GUARANTEE: As with all my items, this piece is guaranteed original.