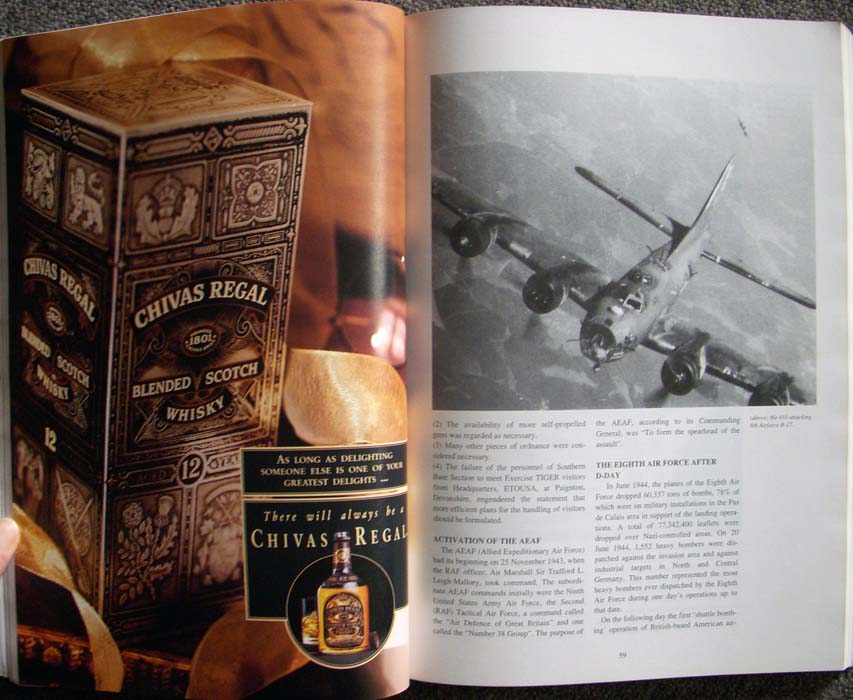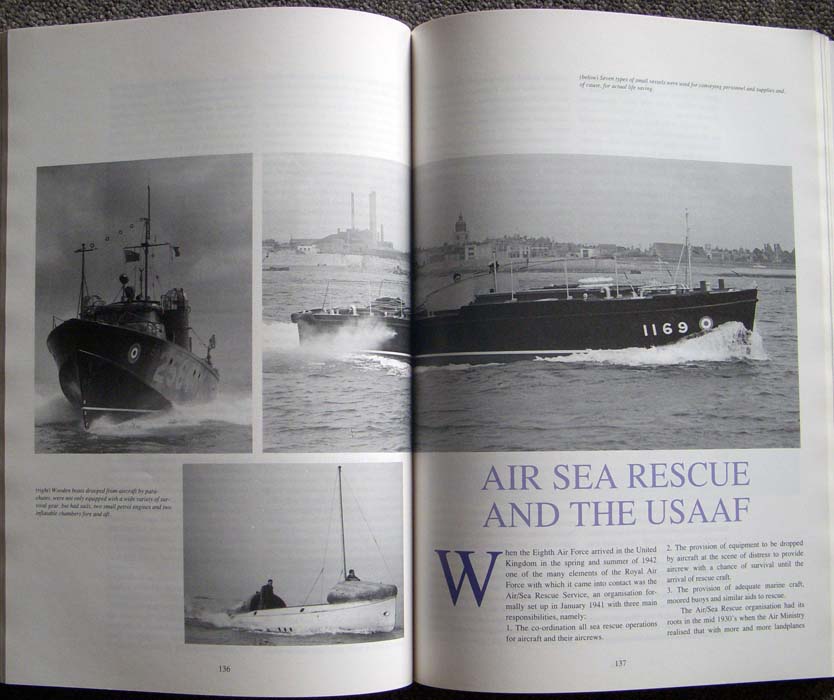 ARTIFACT: This is a paperback copy of "USAAF: 50th Anniversary in Great Britain 1942-1992". The book starts off with a photo and letter from the British Prime Minister as well as the U.S. Secretary of Defense. The book explores the history of the alliance between the two countries, and has several vintage advertisements and photographs to supplement the text in both black and white and color. The book was published by the Winchester Group.
VINTAGE: Circa 1992.
SIZE: 272 pages with black and white photographs as well as color; approximately 11-3/4" in height and 8-1/4" in width and 1/2" in thickness.
CONSTRUCTION/MATERIALS: Glossy card stock cover, paper.
ATTACHMENT: Glued binding.
MARKINGS: Published by the Winchester Group. Hadleigh Business Centre 351 London Road Hadleigh, Essex SS72Bt.
ITEM NOTES: This is from a United States Air Force collection which we will be listing more of over the next few months. LCDX5/13
CONDITION: 8- (Very Fine-Excellent): The book shows only some light wear.
GUARANTEE: As with all my items, this piece is guaranteed original.