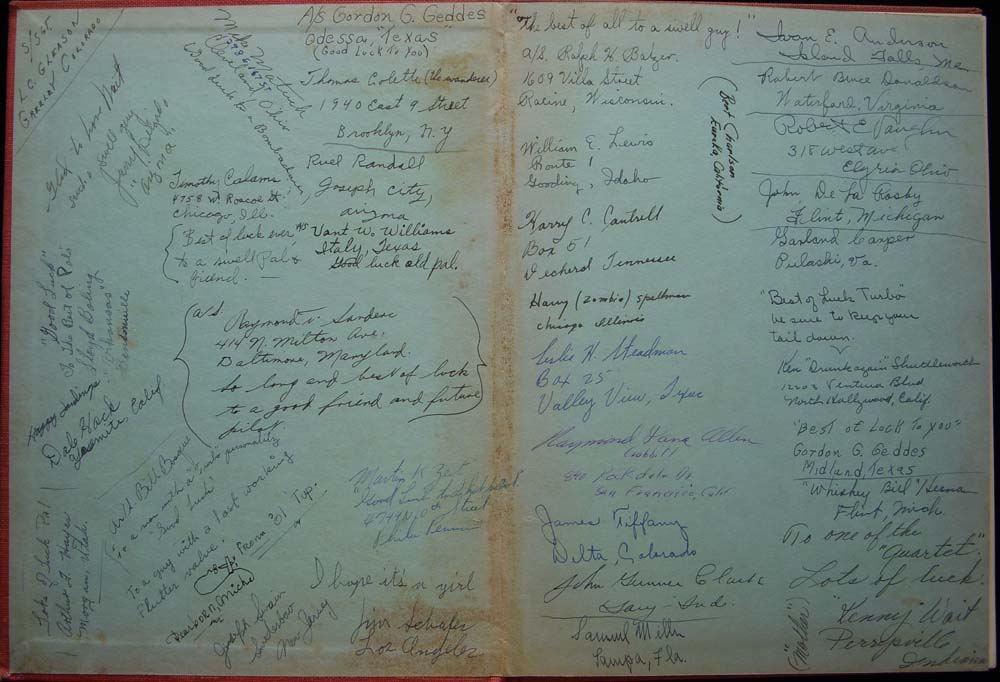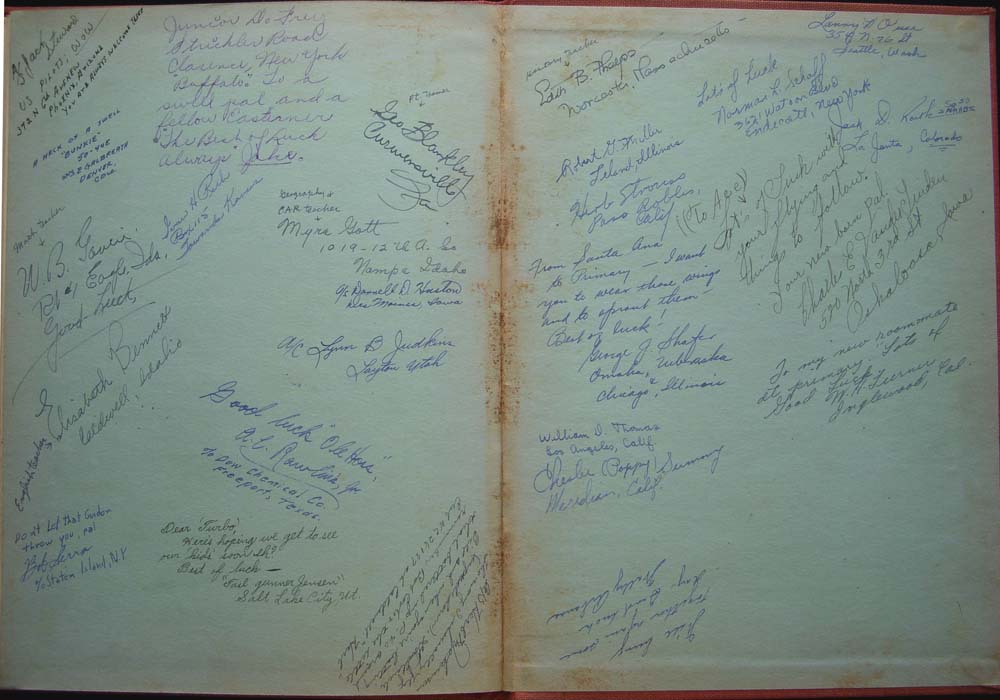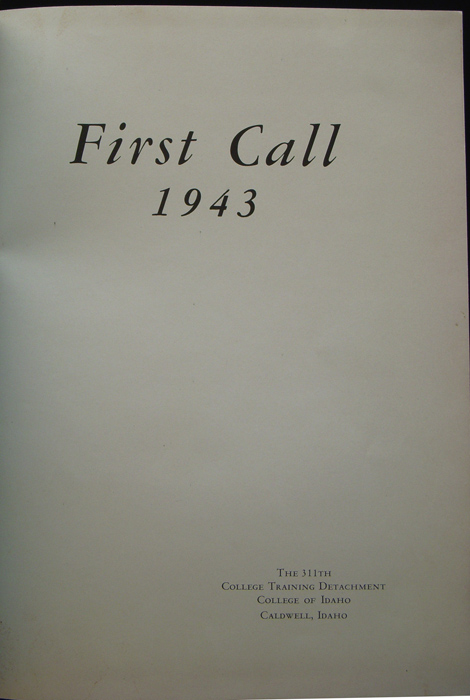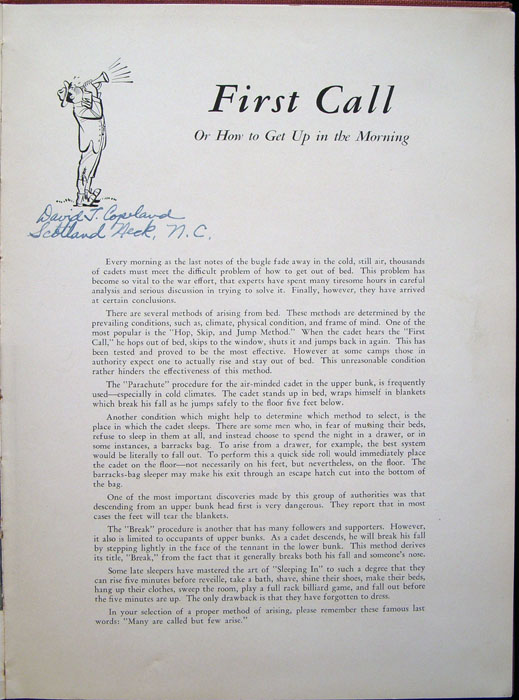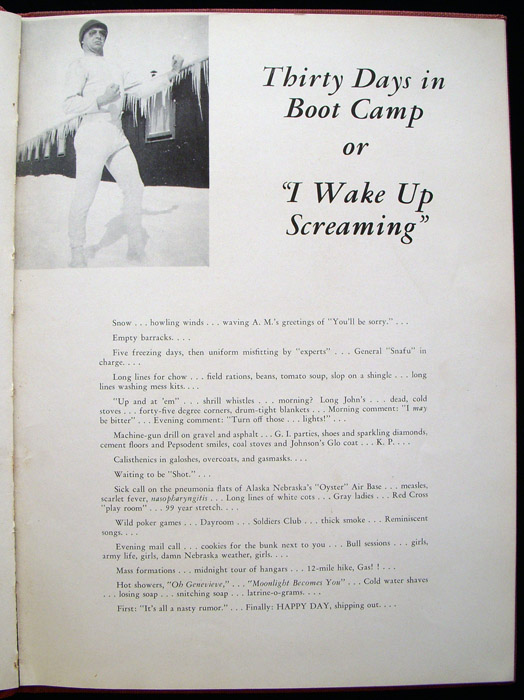 ARTIFACT: This is a hardcover copy of "First Call 1943", a book about the United States Army Air Forces 311th College Training Detachment at the College of Iowa in Caldwell, Iowa. The 311th resided at the college, which was saved from financial troubles by applying for and becoming an approved training school, from March 1943 until June 1944. The inside of the front and back covers are full of well wishes and signatures from Detachment members to the book's owner (identified as "Turbo").
VINTAGE: Circa World War II.
SIZE: 62 pages with a black and white photographs and illustrations; approximately 10-3/4" in height and 8" in width.
CONSTRUCTION/MATERIALS: Cloth-bound cover, glossy paper.
ATTACHMENT: Glued binding.
MARKINGS: Signatures on "Staff Officers" page; David J. Copeland Scotland Neck, N.C. written on page 7. Written messages and signatures on inside of both covers.
ITEM NOTES: This is from a United States Army Air Forces collection which we will be listing more of over the next few months. VAJX06 LHEX4/13
CONDITION: 7+ (Very Fine+): The book shows some light wear to the cover. Some separation at binding in front of book (see last photo). No stains or tears inside.
GUARANTEE: As with all my items, this piece is guaranteed original.