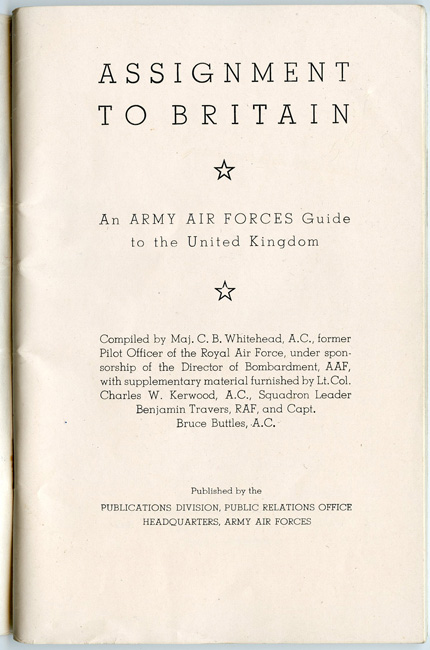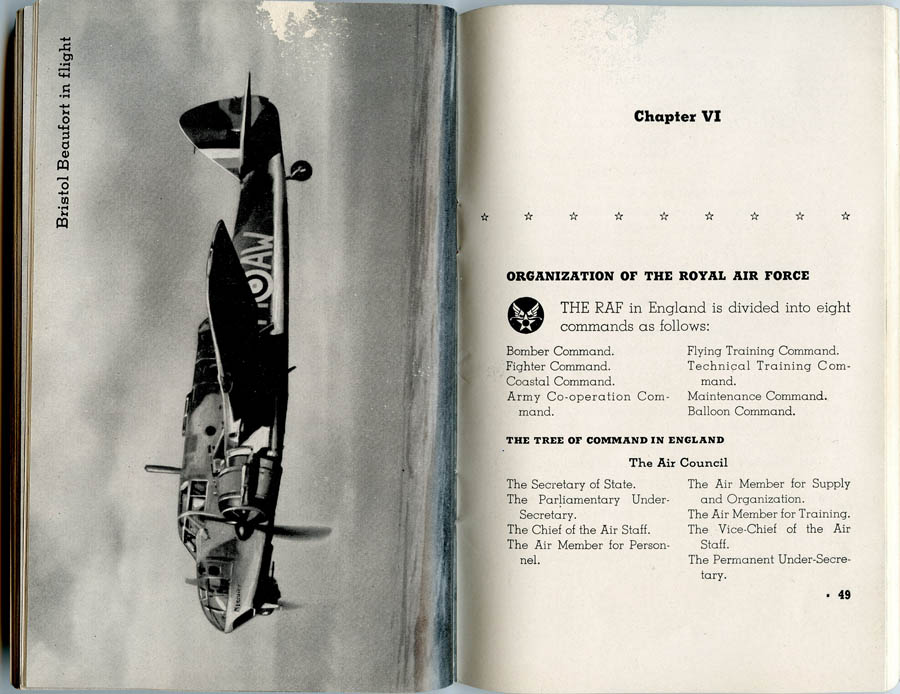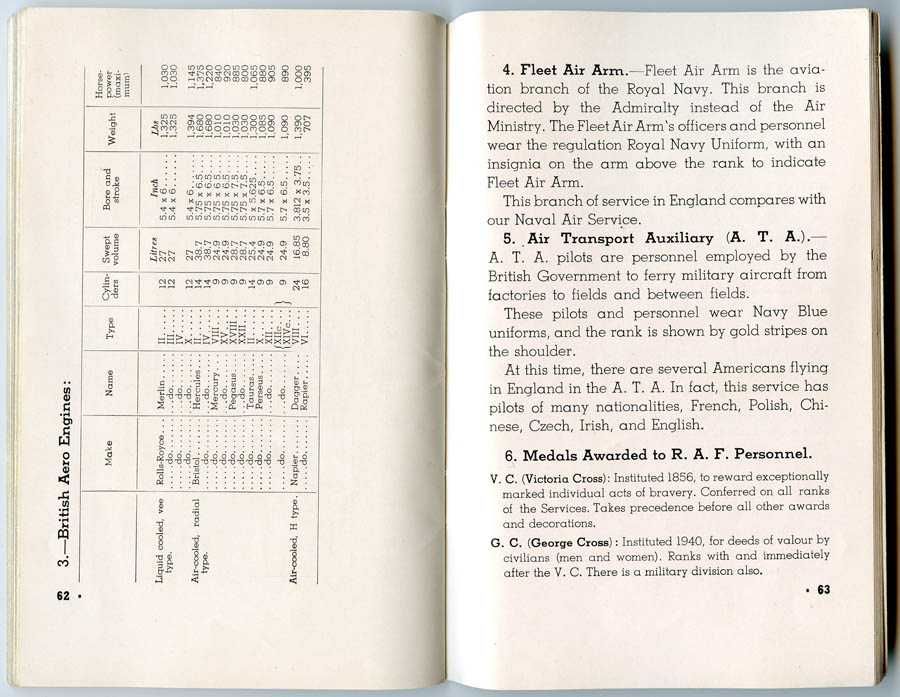 ARTIFACT: This is a 1942 United States Army Air Forces guide entitled "Assignment to Britain: An Army Air Forces Guide to the United Kingdom." This guide covers the organization of the Royal Air Force, the geography of London, Britain's currency and other items of interest to a newcomer. There are some charts and photographs pertaining to British aircraft and a glossary of British slang terms in the back.
VINTAGE: Published 1942.
SIZE: 78 pages; approximately 6-1/4" in height and 4-1/8" in width.
CONSTRUCTION/MATERIALS: Oaktag cover; paper.
ATTACHMENT: Stapled binding.
MARKINGS: 474449˚- 42.
ITEM NOTES: This is from a WWII United States Army Air Forces guide collection that we will be listing more of over the next few months. VEX95 LAAEX12/13
CONDITION: 7+ (Very Fine+): The book has some light wear to the cover and small discolored areas around the staples.
GUARANTEE: As with all my items, this piece is guaranteed original.