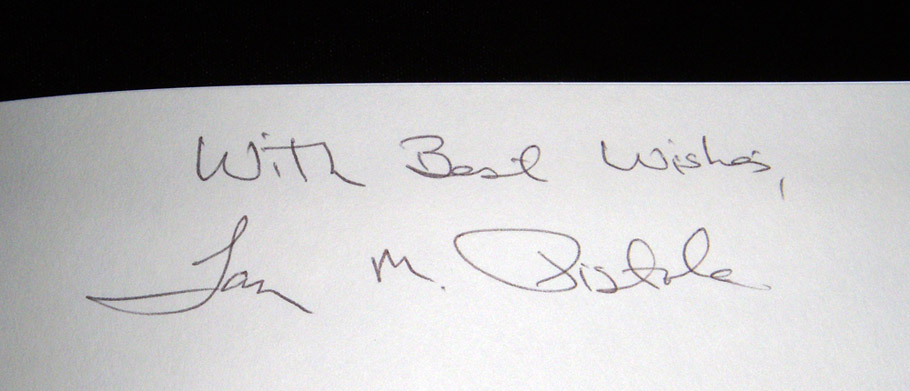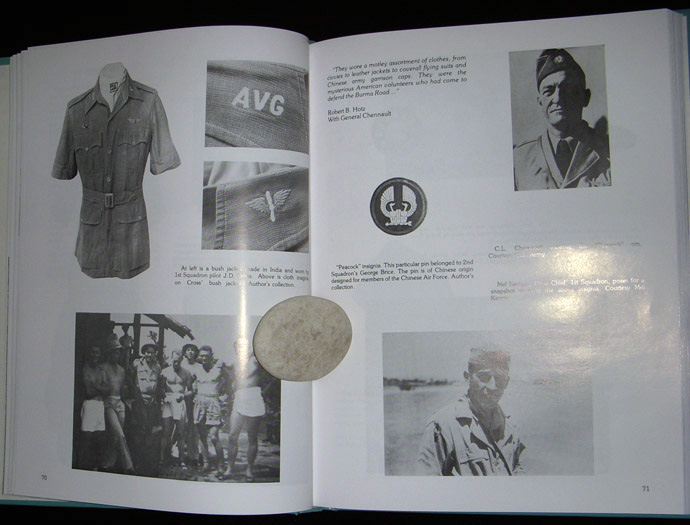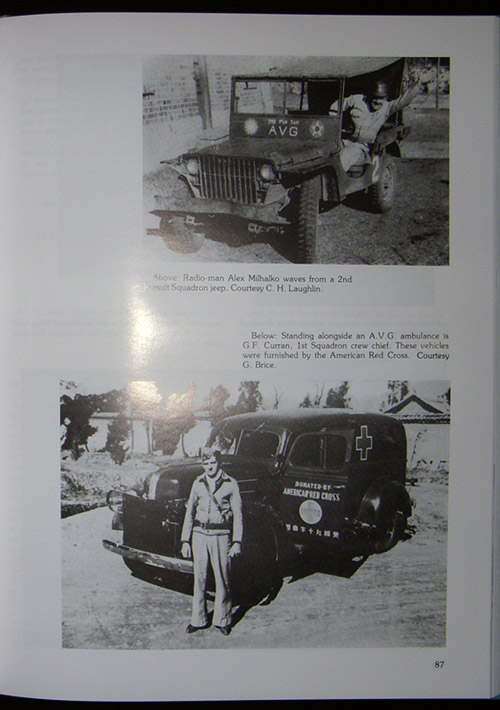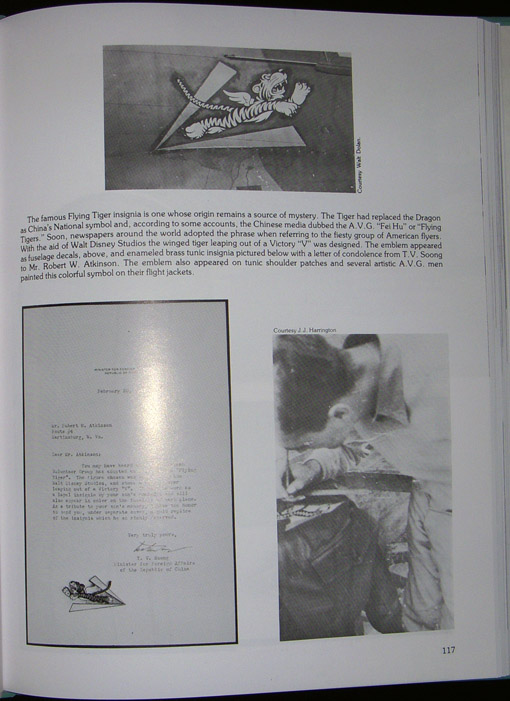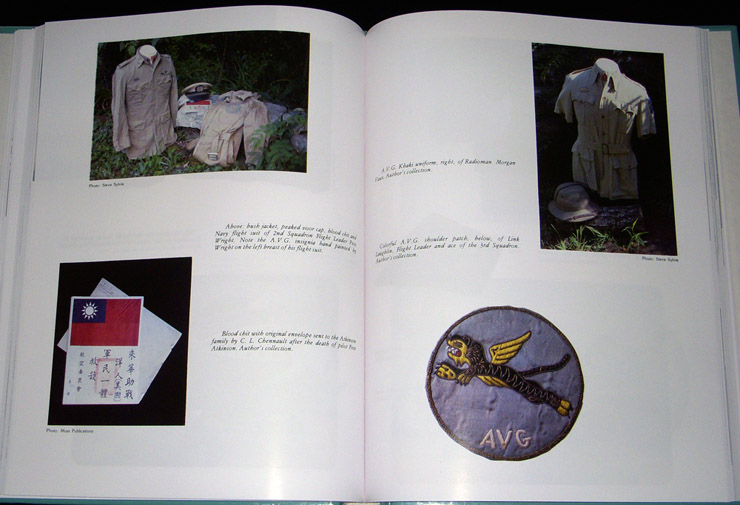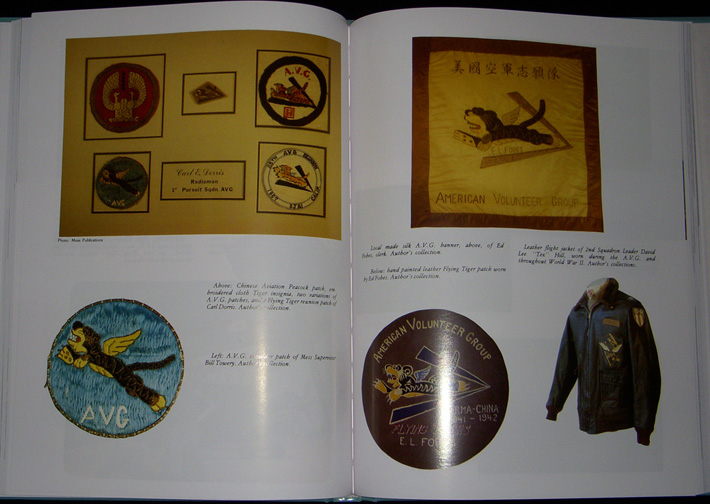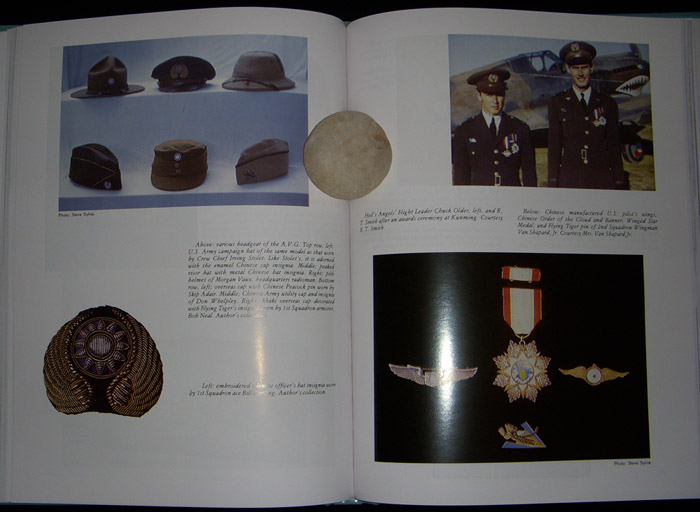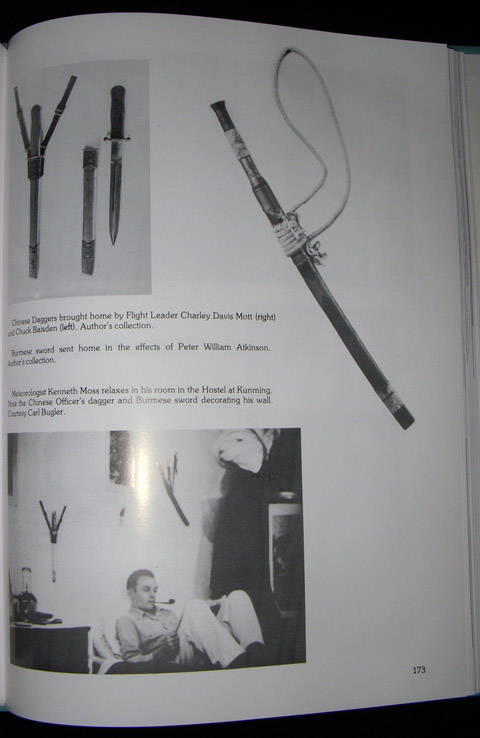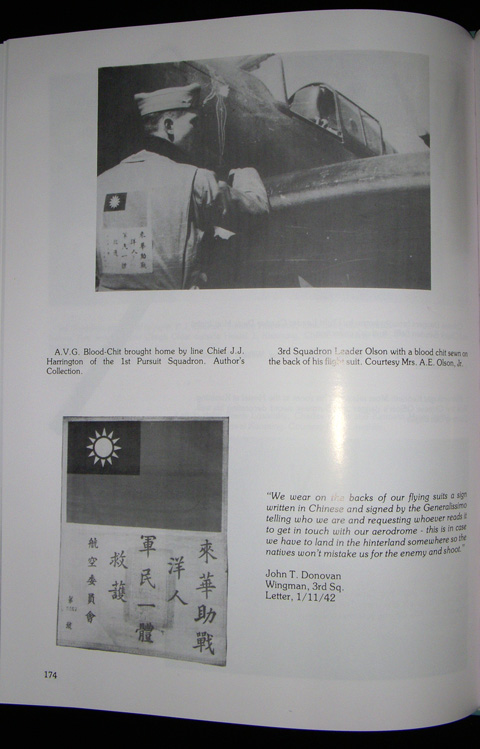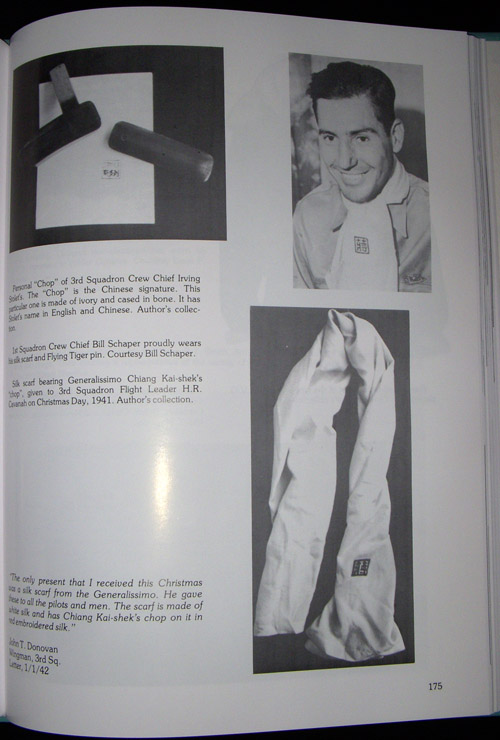 SUBJECT: This is the first and still the best pictorial history book of the Flying Tigers by Larry M. Pistole. The book was published in 1981 by Publisher's Press Inc. and is signed by the author on the first endpage. The book has 286 glossy black and white pages including four appendices, a four page bibliography and a page about the author, as well as a 16 page color portfolio.
VINTAGE: Published originally in 1981 (fifth printing 2005) but deals with World War II subject matter.
SIZE: 302 pages; approximately 11-1/4" in height and 8-3/4" in width and 7/8" in depth.
CONSTRUCTION/MATERIALS: Glossy paper with .
ATTACHMENT: Sewn and glued binding.
MARKINGS: Signed by author.
ITEM NOTES: The book you receive will either be the one pictured or one in very similar condition. This is from a United States Army Air Forces collection which we will be listing more of over the next few months. CON/LP/AHX10 LDEX12/10 S(1-1)DEX9/12-2/13
CONDITION: 9+ (Near Mint-): Book has that exciting new "crackly" feel when a page is turned.
GUARANTEE: As with all my items, this piece is guaranteed original.