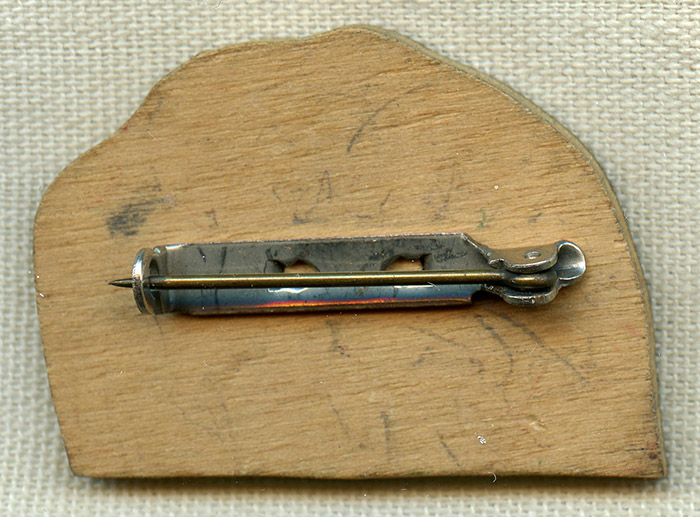 ARTIFACT: Cool 1940's or 1950's public school DuPont "DYNAMITERS" sports team badge from Wilmington, Delaware. The painted wood badge shows a stick of lit dynamite in the center and surrounding it reads: "DYNAMITERS P.S. duPONT"
VINTAGE: Circa 1940's or 50's
SIZE: Approximately 1-1/2" x 1-1/16"
CONSTRUCTION/MATERIALS: Painted wood, nickel
ATTACHMENT: Horizontal pin with "C" type catch
MARKINGS: None.
ITEM NOTES: This is from an advertising collection which we will be listing more of over the next few months. VAJX16 LEEX10/16
CONDITION: 9- (Excellent+): The badge shows minor wear, nearly all of the painted details remain, overall excellent condition.
GUARANTEE: As with all my items, this piece is guaranteed original.