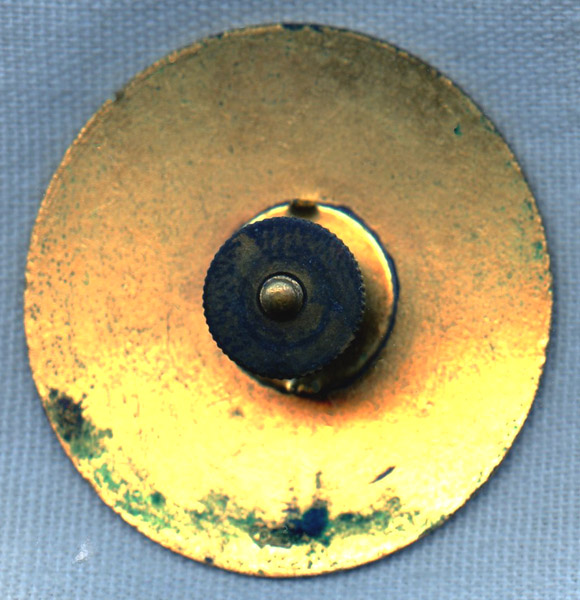 SUBJECT: This is a fantastic circa 1940s – early 1950s bread delivery truck driver cap badge for the National Biscuit Company. Around since the 1890s, the National Biscuit Company, or NBC, is now more familiarly known as Nabisco. This badge is round and very nicely enameled in vivid cobalt blue with yellow lettering and a red border.
VINTAGE: Circa 1940s – early 1950s.
SIZE: Approximately 1-1/2" in diameter.
CONSTRUCTION/MATERIALS: Gold-plated brass with enamel.
ATTACHMENT: Single screw post with disc backing, two stabilization pins.
MARKINGS: None.
ITEM NOTES: This is from a food advertising collection which we will be listing more of over the next few months. VAEX10 LABEX9/11
CONDITION: 8 (Excellent-): The badge shows only some very light abrasions and all enamel is intact.
GUARANTEE: As with all my items, this piece is guaranteed original.