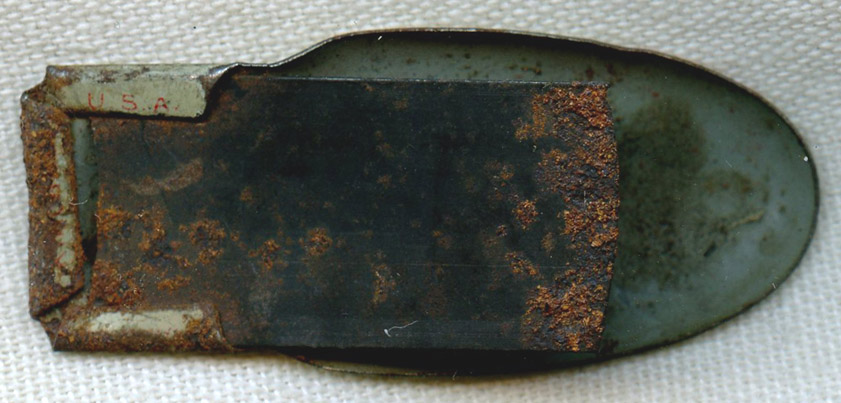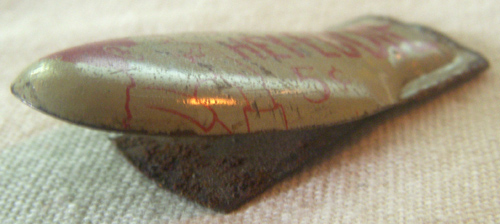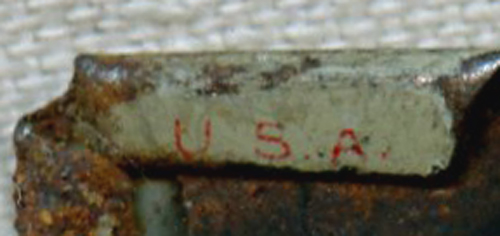 ARTIFACT: This is a circa 1910's advertising clicker for Lowney's, a Massachusetts candy company started in 1903. The clicker is advertising Lowney's "Hey Eddie" candy bar, which at the time cost 5 cents.
VINTAGE: Circa 1910's.
SIZE: Approximately 13/16" in height and 1-13/16" in width.
CONSTRUCTION/MATERIALS: Painted tin.
ATTACHMENT: None.
MARKINGS: U.S.A.
ITEM NOTES: The clicker you receive will either be the one pictured or one in very similar condition. This is from an advertising collection which we will be listing more of over the next few months. ebay VAX12 LCEX5/12 SLBBHX9/16
CONDITION: 6+ (Fine-Very Fine): The clicker shows some light wear and areas of oxidation.
GUARANTEE: As with all my items, this piece is guaranteed original.