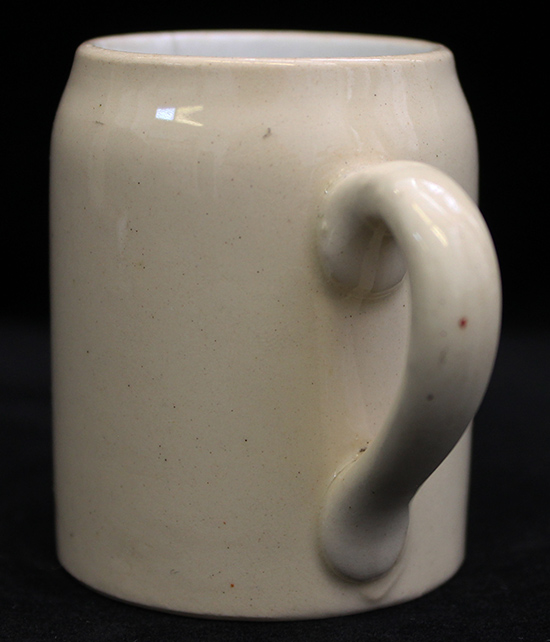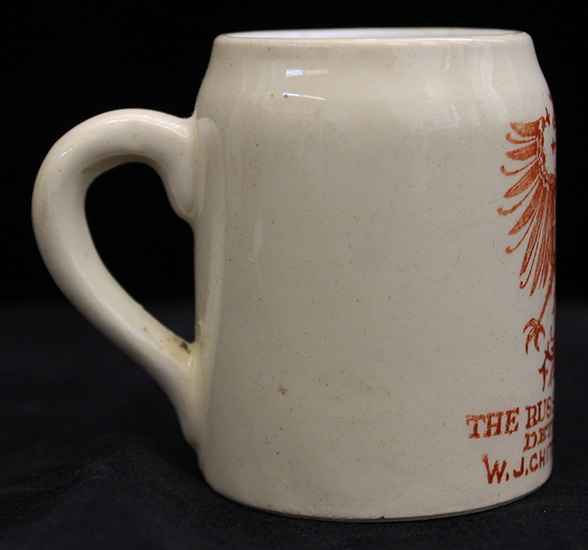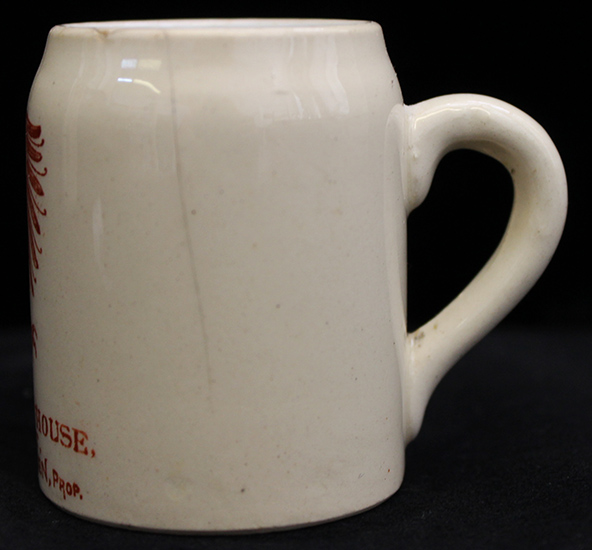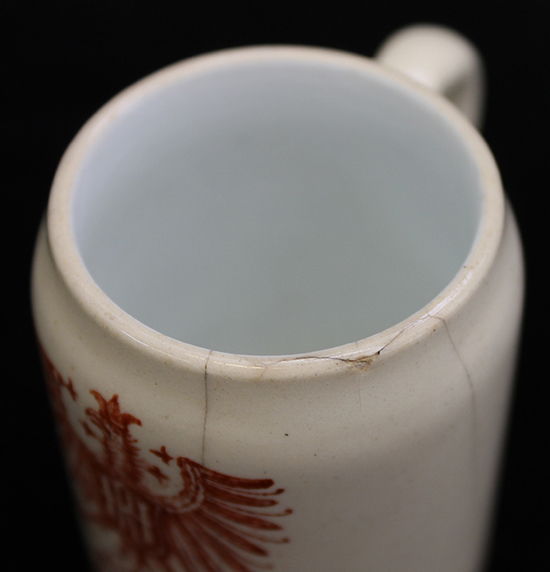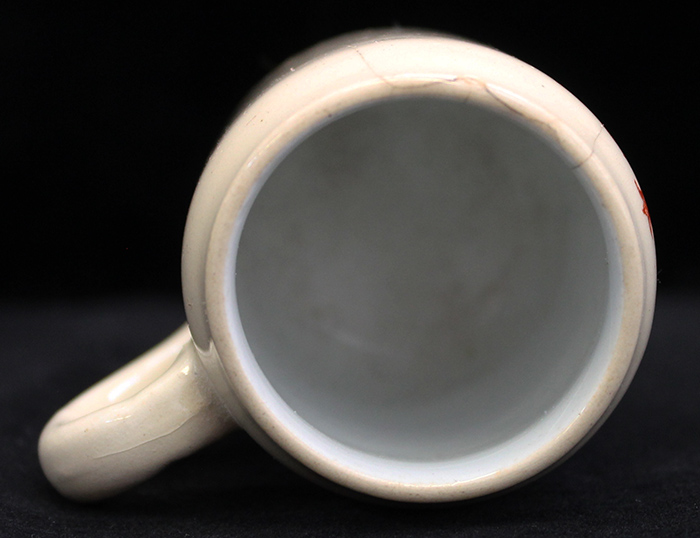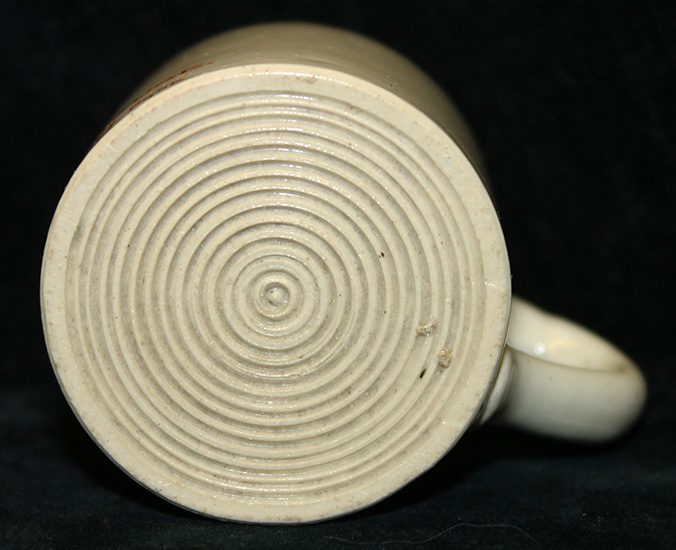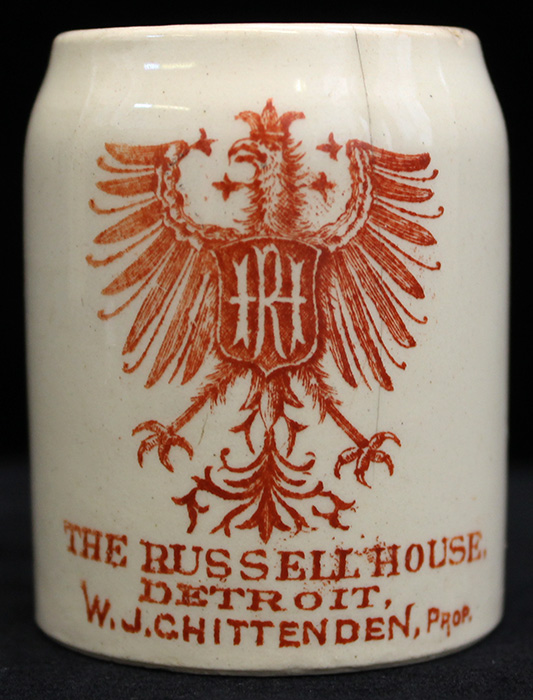 ARTIFACT: Cool 1880's bar room table match holder from the famous Russel House in Detroit, Michigan. The holder features the image of a royal eagle, wings spread, wearing a crown, and bearing a shield on its chest that shows the letters: "RH" entwined. Along the base it reads: "THE RUSSELL HOUSE DETROIT", "W. J. CHITTENDEN, PROP." As is, some cracking, but still very displayable.
VINTAGE: Circa 1880's
SIZE: Approximately 2-1/4" x 2-1/2"; 1-3/4" in diameter
CONSTRUCTION/MATERIALS: Painted ceramic
ATTACHMENT: Handle
MARKINGS: None.
ITEM NOTES: This is from an advertising collection which we will be listing more of over the next few months. MHX15 LFJX5/16
CONDITION: 5+ (Fine-): The match holder shows moderate to heavy wear and some cracking, much of the painted details remain intact.
GUARANTEE: As with all my items, this piece is guaranteed original.