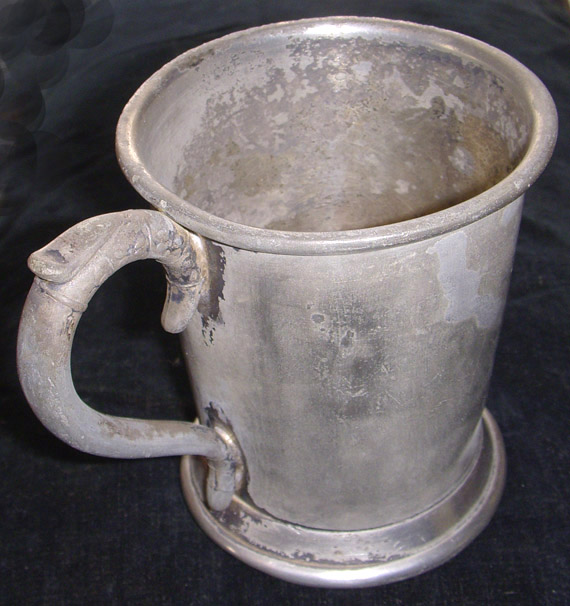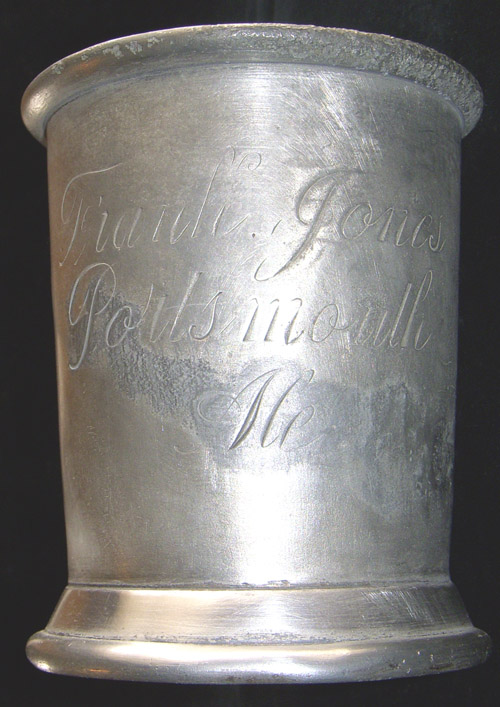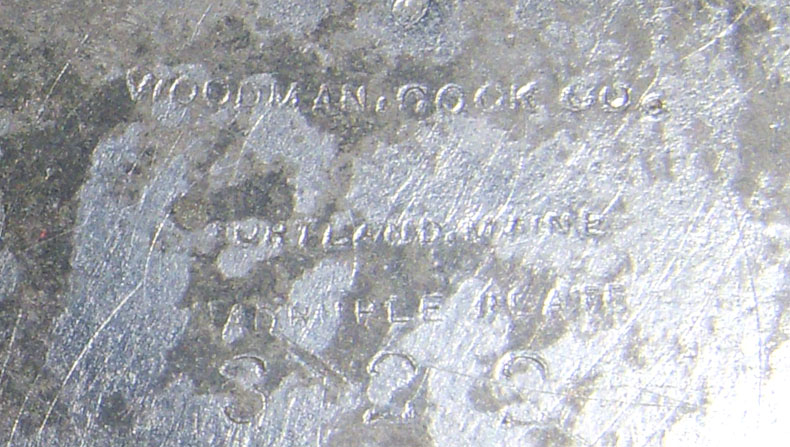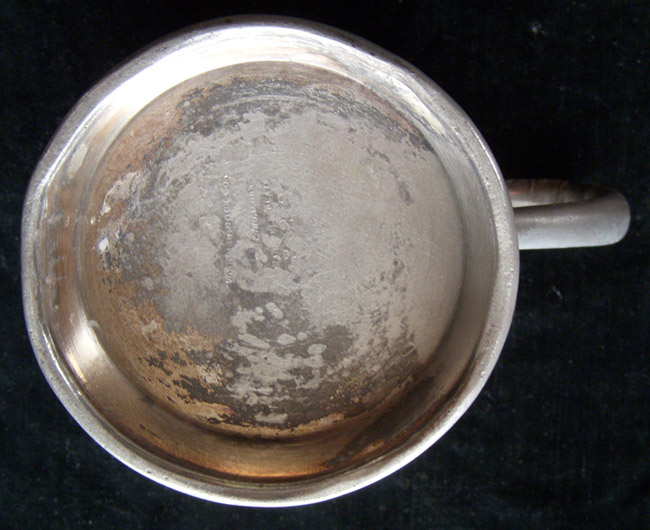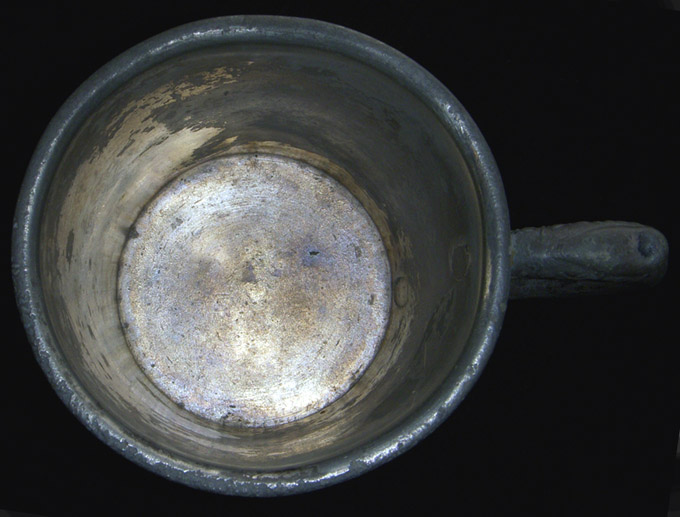 SUBJECT: This is a Frank Jones Ale advertising beer mug from before Prohibition, which lasted from 1920 to 1933. Frank Jones was an iconic figure, businessman and politico in the latter half of the 19th and early 20th century New Hampshire. The pewter mug has a floral design on its handle and the words FRANK JONES PORTSMOUTH ALE are engraved in script on the mug's front.
VINTAGE: Circa early 1900s-1910s.
SIZE: Approximately 4-1/4" in height and 5-1/8" in width (including handle).
CONSTRUCTION/MATERIALS: Pewter.
ATTACHMENT: N/A.
MARKINGS: WOODMAN, COOK CO. PORTLAND, MAINE QUADRUPLE PLATE 322.
ITEM NOTES: This is from a breweriana collection which we will be listing more of over the next few months. VAEX10 VBCEX1/11
CONDITION: 6- (Fine): The mug has seen its share of good times.
GUARANTEE: As with all my items, this piece is guaranteed original.