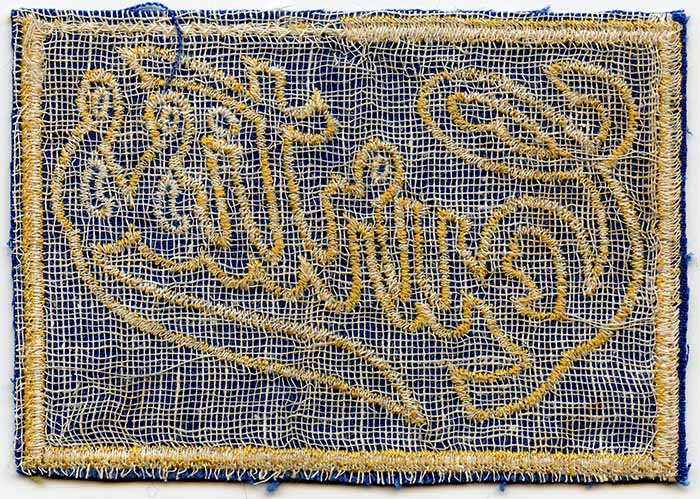 ARTIFACT: Great WWII Curtiss Aeronautical technician representative work uniform patch. The blue herringbone twill patch reads: "CURTISS" in yellow embroidered detail, this example shows an error on the border or thread loss from when the patch was removed from uniform.
VINTAGE: Circa WWII
SIZE: Approximately 4-1/4" x 3"
CONSTRUCTION/MATERIALS: Embroidered blue herringbone twill, cotton/polyester/silk thread, gauze backing
ATTACHMENT: N/A
MARKINGS: None.
ITEM NOTES: This is from an aviation company collection which we will be listing more of over the next few months. MCZ16 LHEX11/16 SEJX3/17
CONDITION: 7- (Very Fine-): The patch shows moderate wear, thread missing from edge, colors remain bright, overall very fine condition.
GUARANTEE: As with all my items, this piece is guaranteed original.