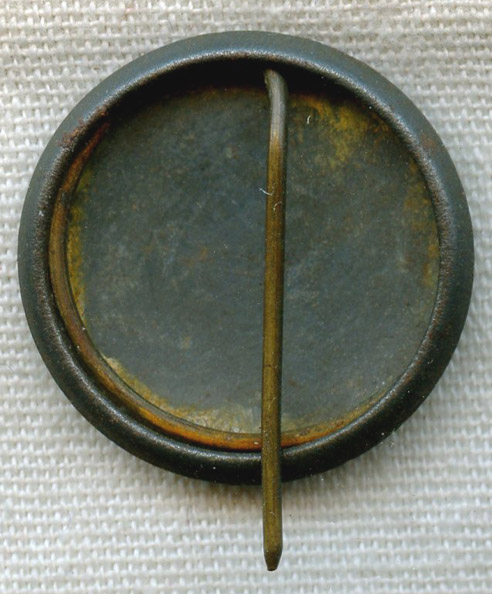 ARTIFACT: This is a circa 1935 donation pin for the Australian Air League (AAL). The AAL was started in 1934 by war veteran George Robey when he discovered there was no Australian organization for youths interested in aviation. The pin shows a bi-plane above the motto TO DEFEND TO DEVELOP. The bottom of the pin reads SOLD BY GEN. SECTY. ONLY.
VINTAGE: Circa 1935.
SIZE: Approximately 1" in diameter.
CONSTRUCTION/MATERIALS: Celluloid-wrapped tin.
ATTACHMENT: Straight pin.
MARKINGS: None.
ITEM NOTES: This is from a civil aviation collection which we will be listing more of over the next few months. VEX12 LFEX2/12
CONDITION: 7 (Very Fine): The pin has some minor wear and fading and tarnish and minor rusting on the reverse only.
GUARANTEE: As with all my items, this piece is guaranteed original.