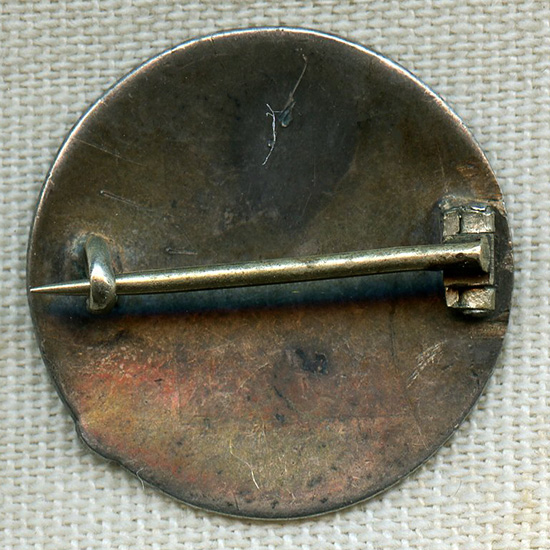 ARTIFACT: Rare, early 1880's – 1890's graduation pin from Lasell Seminary of Auburndale/Newton, Massachusetts (now Lasell College). The center of the pin shows crossed ladders with open books on either side, the lamp of knowledge at the top and a banner near the bottom that reads: "REPUISAE NESCIA" and below "1851". The outer blue enamel ring reads: "LASELL SEMINARY".
VINTAGE: Circa 1880's – 1890's
SIZE: Approximately 7/8" in diameter
CONSTRUCTION/MATERIALS: Enameled sterling
ATTACHMENT: Horizontal "T" pin with "C" type catch
MARKINGS: None.
ITEM NOTES: This is from a religious collection which we will be listing more of over the next few months. VAAX16 LAGEX12/16
CONDITION: 7- (Very Fine-): The DI shows moderate wear, some of the enamel details remain intact, overall very fine condition.
GUARANTEE: As with all my items, this piece is guaranteed original.