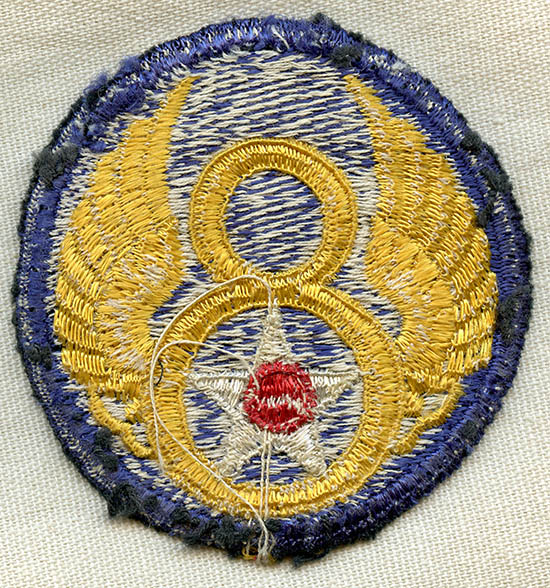 ARTIFACT: Scarce D-Day era UK-made United States Army Air Forces 8th Air Force shoulder patch, fully embroidered variation removed from uniform. The patch shows a winged number "8" with a white five-point star bearing a red center in the lower loop of the eight.
VINTAGE: Circa WWII
SIZE: Approximately 2-3/8" in diameter
CONSTRUCTION/MATERIALS: Fully embroidered, cotton/polyester/silk thread
ATTACHMENT: None.
MARKINGS: None.
ITEM NOTES: This is from a USAAF collection which we will be listing more of over the next few months. MAX16 LAAEX12/16
CONDITION: 7+ (Very Fine+): The patch shows minor to moderate wear and soiling, was removed from uniform, overall very fine condition.
GUARANTEE: As with all my items, this piece is guaranteed original.