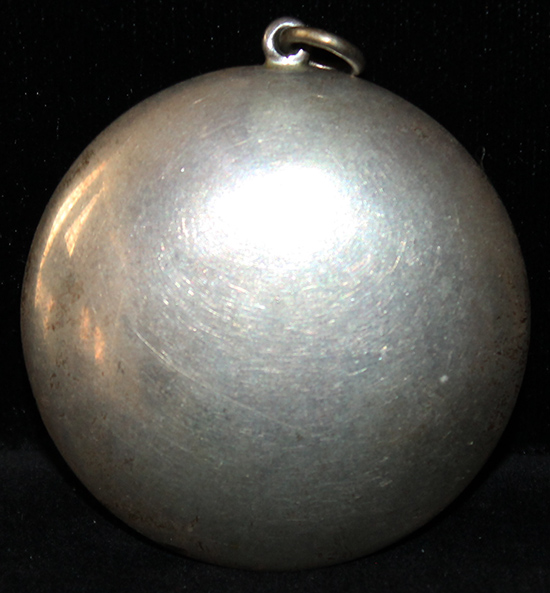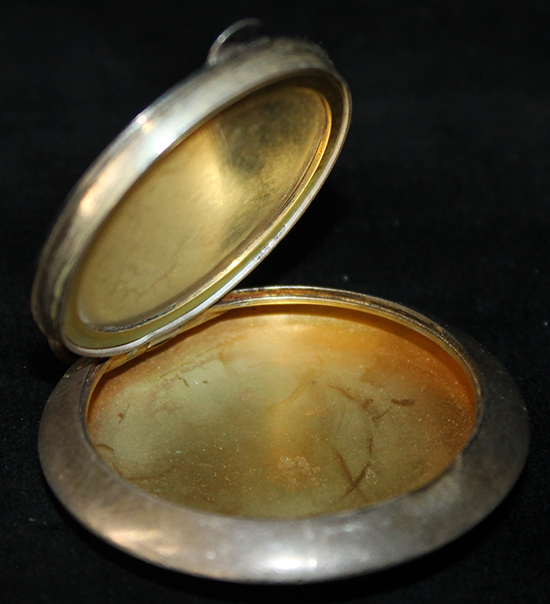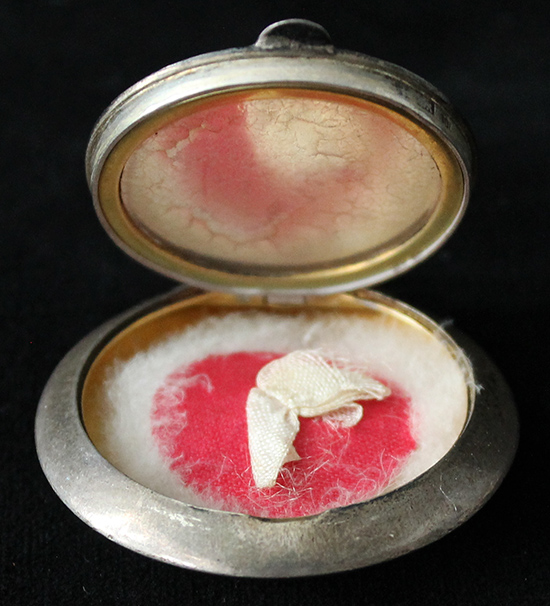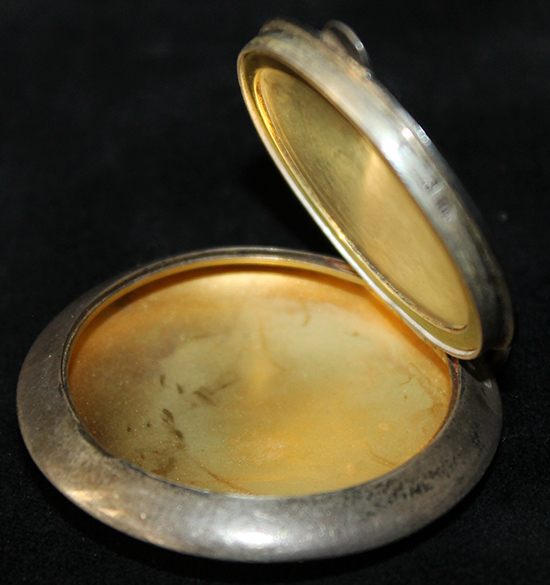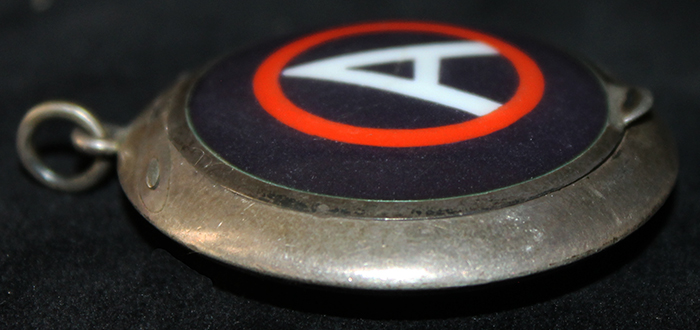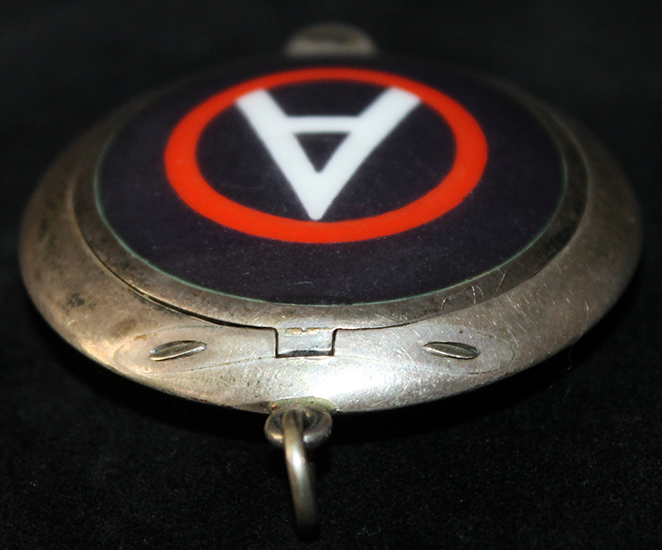 ARTIFACT: Wonderful circa 1919 WWI Occupation Period .900 silver United States 3rd Army German-made souvenir powder compact. The lid features an enameled emblem in black with a red circle showing a letter "A" in the center. Inside, the compact still contains its original powder puff and the inner side of the lid shows mostly indecipherable silver marks – looks like .900 silver and a maker's mark.
VINTAGE: Circa 1919, WWI
SIZE: Approximately 1-3/4" in diameter; Open: 1-1/2" open; Puff: 1-1/4" in diameter
CONSTRUCTION/MATERIALS: Silver, enamel, cotton/polyester puff, satin
ATTACHMENT: Hinged lid with suspension ring
MARKINGS: Mostly indecipherable – perhaps .900 and a maker's mark on inner side of lid (see photo)
ITEM NOTES: This is from a Home Front Sweetheart collection which we will be listing more of over the next few months. VEJM16 LAGEX1/17
CONDITION: 8- (Very Fine—Excellent): The compact shows minor to moderate wear and tarnish, nearly all the enamel details remain intact showing a couple of blemishes that do not detract much, original powder puff intact, overall excellent condition.
GUARANTEE: As with all my items, this piece is guaranteed original.