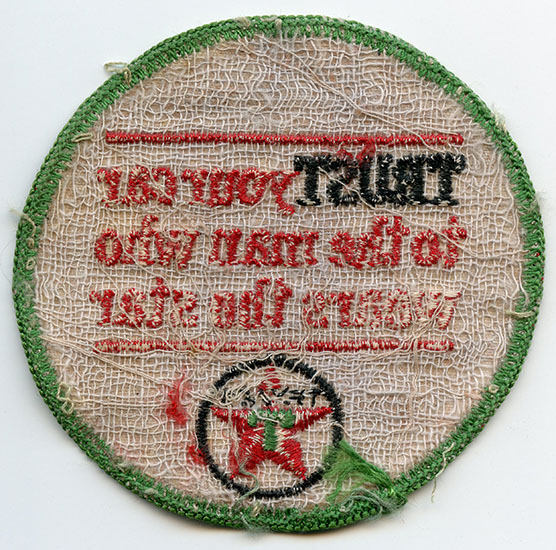 ARTIFACT: Classic vintage 1950's Texaco Service Station worker uniform patch. The bottom center of the patch shows the Texaco emblem, a red five-point star with a green letter: "T" in the center with "TEXACO" above in black embroidered detail. The center of the patch reads: "TRUST YOUR CAR TO THE MAN WHO WEARS THE STAR" in red and black lettering and the outer edge features a green border.
VINTAGE: Circa 1950's
SIZE: Approximately 2-7/8" in diameter
CONSTRUCTION/MATERIALS: Embroidered twill, cotton/polyester thread, gauze backing
ATTACHMENT: N/A
MARKINGS: None.
ITEM NOTES: This is from a gas, oil, and automobile-related collection which we will be listing more of over the next few months. VCX16 LBHX1/17
CONDITION: 6+ (Fine—Very Fine): The patch shows moderate to heavy wear and soiling, was removed from uniform, overall fine condition.
GUARANTEE: As with all my items, this piece is guaranteed original.