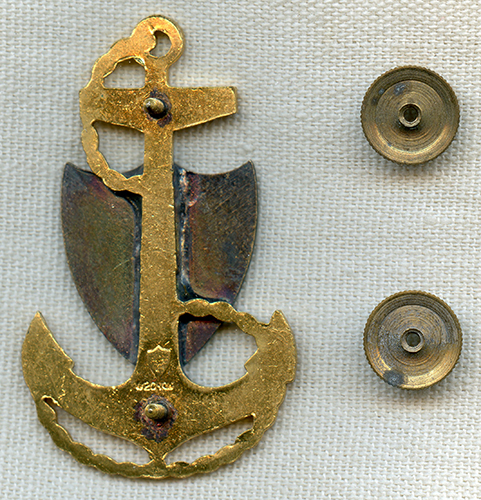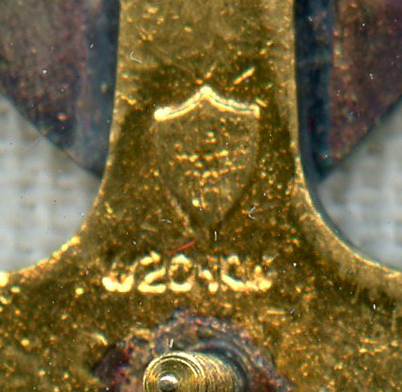 ARTIFACT: This is a gorgeous US Coast Guard Chief Petty Officer Hat Badge from the 1930's. It is of a higher quality that the usual examples made by this maker, Meyer, in that it is 1/20 10K gold and silver plated brass, and has 2 small screwback fasteners for attachment instead of the usual pinback. This is the only example of this badge that I have seen made in this fashion.
VINTAGE: Circa 1930's
SIZE: Approximately 1-3/4" x 1-1/16".
CONSTRUCTION/MATERIALS: 1/20 10K Gold Filled and Silver Plated Brass.
ATTACHMENT: 2 small Screwback posts and screwbacks.
MARKINGS: The Meyer Shield Maker Mark, and 1/20 10K.
ITEM NOTES: This is from a US Coast Guard collection which we will be listing more of over the next few months. VAEX15 LAGEX01/17
CONDITION: 9+ (Near Mint-): The badge shows almost no signs of wear, and the gold has oxidized slightly over the years to a beautiful glow. A nice rainbow tarnish is present on the silver shield at center. .
GUARANTEE: As with all my items, this piece is guaranteed original, and of the period stated.