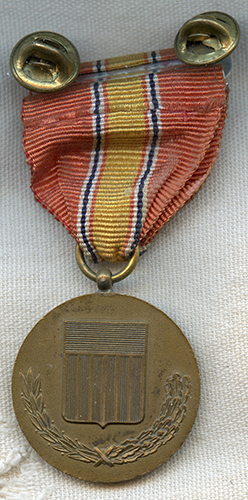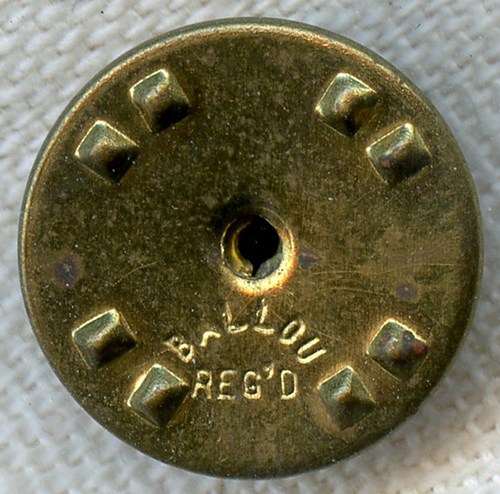 ARTIFACT: This is 1960's Vietnamese-Made US National Defense Medal. This is a late war medal that has two clutchback pins on the mount.
VINTAGE: Circa 1960's
SIZE: Approximately 3" x 1-1/2"
CONSTRUCTION/MATERIALS: Bronze and woven wool.
ATTACHMENT: Two Clutchback pins
MARKINGS: "NATIONAL DEFENSE. BALLOU REG'D"
ITEM NOTES: This is from a US Army Medal collection which we will be listing more of over the next few months. VAJX17 LCDX03/17
CONDITION: 6 (Fine+): The medal is in fine condition, the ribbon has some fraying, however.
GUARANTEE: As with all my items, this piece is guaranteed original, and of the period stated.