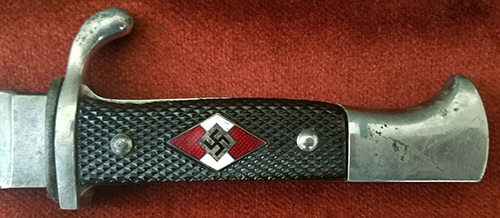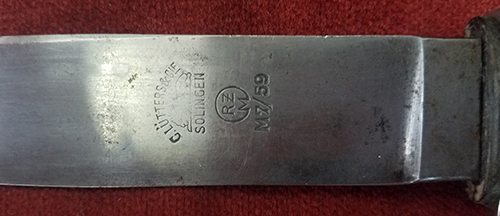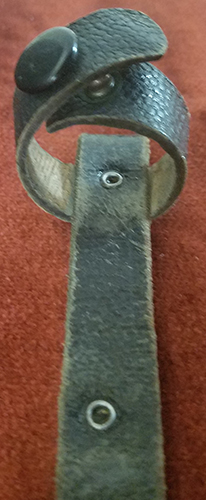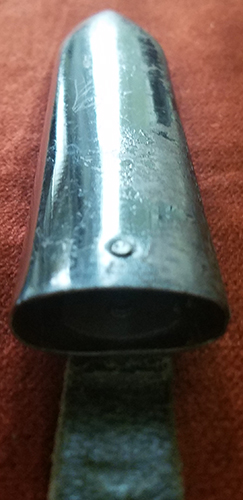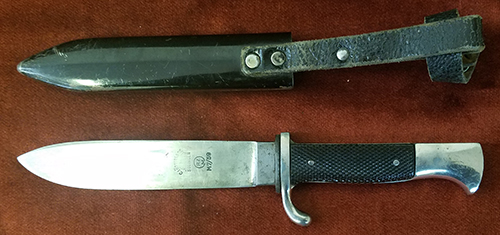 ARTIFACT: This is a nice "Attic Fresh" Hitler Youth knife by the rare maker C. Lutters & Cie. The knife is all original and uncleaned. It has the mark of RZM on the blade under the maker mark. The knife is weighted perfectly, as well.
VINTAGE: Circa WWII
SIZE: About 9-3/4" x 2" x ˝"
CONSTRUCTION/MATERIALS: Steel
ATTACHMENT: None
MARKINGS: "C. LUTTERS & CIE. SOLINGEN. RZM. M7/59"
ITEM NOTES: This is from a Nazi German collection which we will be listing more of over the next few months. VAGEX17 LFIEX4/17
CONDITION: 7- (Very Fine-): There is some wear on the scabbard, and on the handle. The HJ emblem wiggles in its place, but it is supposed to be that way.
GUARANTEE: As with all my items, this piece is guaranteed original.