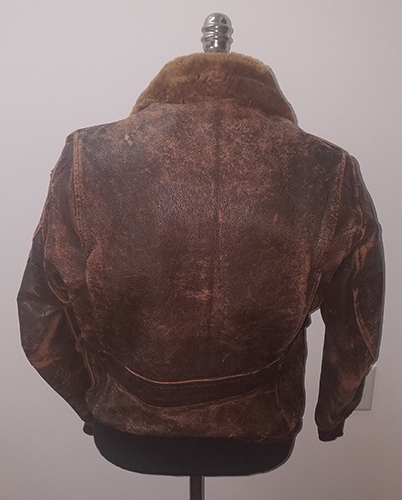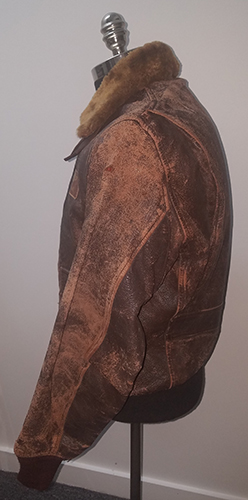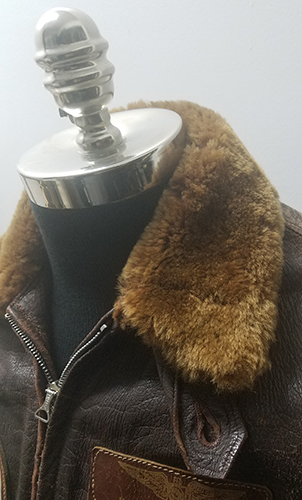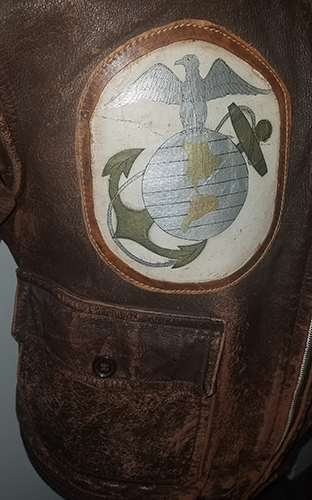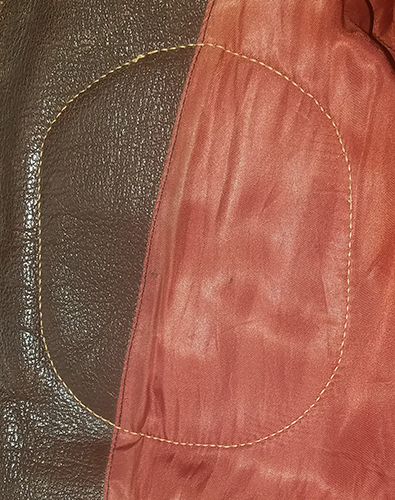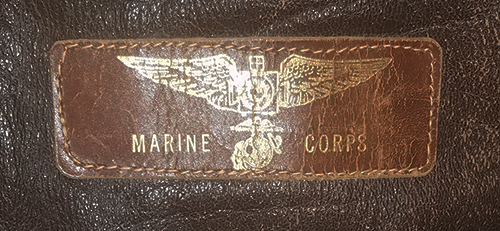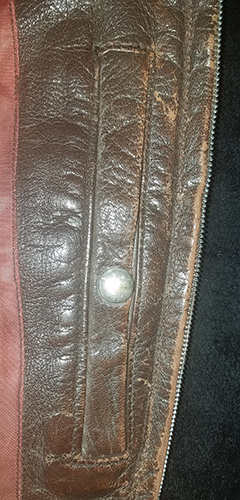 ARTIFACT: This is a unique World War II US Marine Corps Aerial Photography Unit M-422A flight jacket. The unit was mainly a reconnaissance unit, providing above head pictures of enemy territories to gain tactical advantage during battles. The jacket itself is made of goatskin and Reyon lining.
VINTAGE: Circa WWII
SIZE: Men's Size Large
Armpit-Armpit appr: 21"
Shoulder-Shoulder appr: 17"
Collar-Hem appr: 25-3/4"
Shoulder-Cuff appr: 28-1/4"
CONSTRUCTION/MATERIALS: Goatskin leather jacket, Reyon lining
ATTACHMENT: None
MARKINGS: "MARINE CORPS."
ITEM NOTES: This is from a Marine Corps Jacket collection which we will be listing more of over the next few months. TRVGGEX TRBJJX16 LBCGEX4/17 SBJJJX2/18
CONDITION: 7- (Very Fine-): There are a couple of rips in the Reyon lining, as well as discoloration to the leather.
GUARANTEE: As with all my items, this piece is guaranteed original.