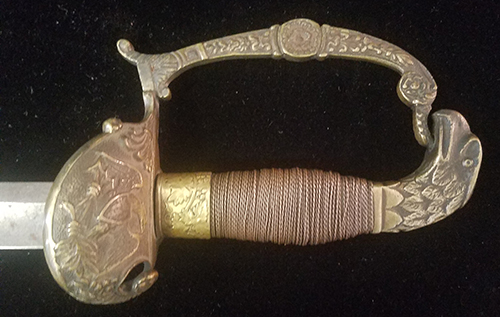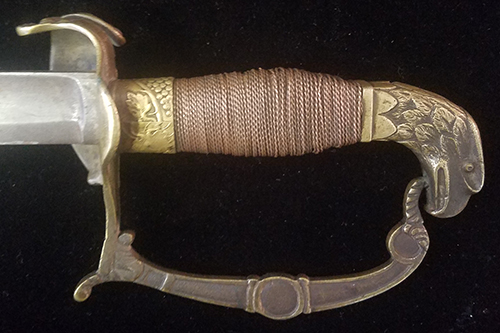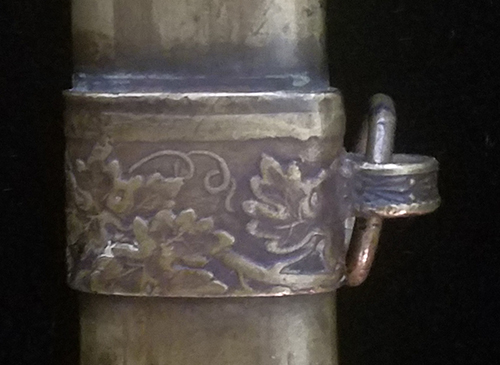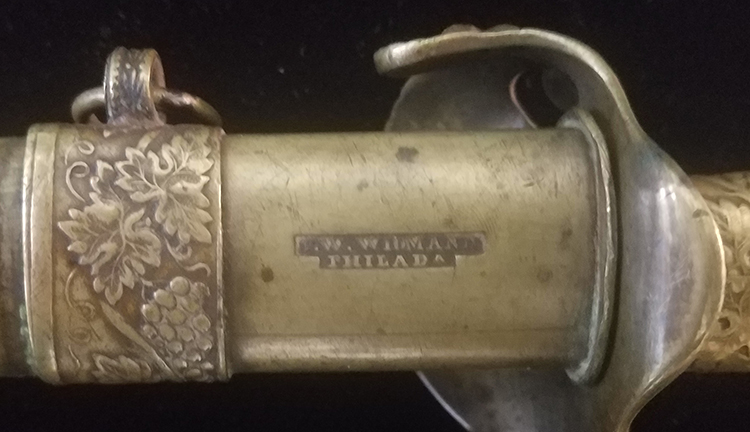 ARTIFACT: This is a great circa 1820's US Militia period sword, made by the Philadelphia-based maker F.W. Widmann. The scabbard is decorated wonderfully, with stars, eagles, and leaves lining the front of it. The hilt and hand guard are also teeming with beautiful decorations. The blade is actually in fairly great shape given its age.
VINTAGE: Circa 1820's
SIZE: About 35-1/2" x 3-3/4" x 2-1/4"
CONSTRUCTION/MATERIALS: Steel, brass, wood
ATTACHMENT: None
MARKINGS: "F.W. WIDMANN PHILADA"
ITEM NOTES: This is from a US Militaria collection which we will be listing more of over the next few months. MDJJL17 LABJJX4/17
CONDITION: 7+ (Very Fine+): There are dents on the scabbard, tarnish on the blade, and the hand guard moves as it is loose. Despite its age, the sword is still in very good condition
GUARANTEE: As with all my items, this piece is guaranteed original.