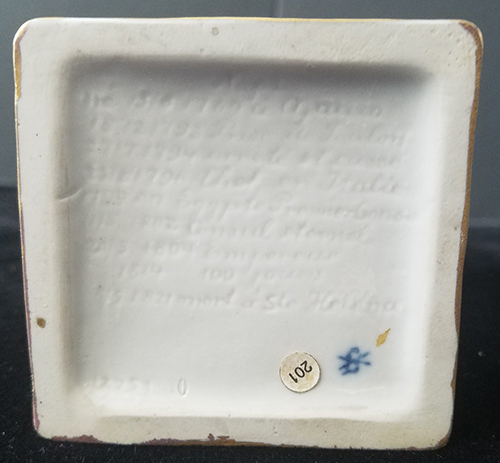 ARTIFACT: This is a beautiful German porcelain figurine of Napoleon Bonaparte, circa 1890's. It was made in Saxony, hand painted and finished by the firm of Scheibe-Alsbech.
VINTAGE: Circa 1890's
SIZE: About 2-3/8" x 2-3/8" x 9"
CONSTRUCTION/MATERIALS: Porcelain and paint
ATTACHMENT: None
MARKINGS: "NAPOLEON."
ITEM NOTES: This is from a Figurine collection which we will be listing more of over the next few months. VEJX16 LDGEX4/17
CONDITION: 7- (Very Fine-): Some of the paint is worn of/dirtied, but the rest of the details on this figure are wonderful.
GUARANTEE: As with all my items, this piece is guaranteed original.