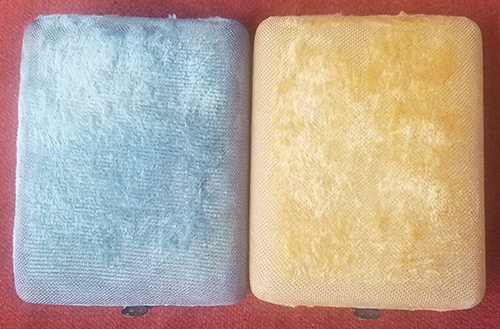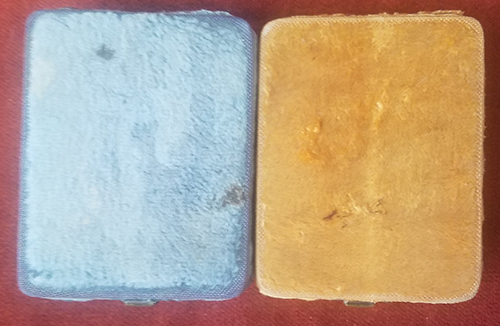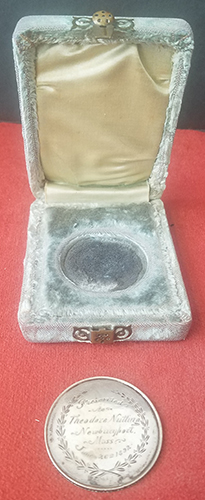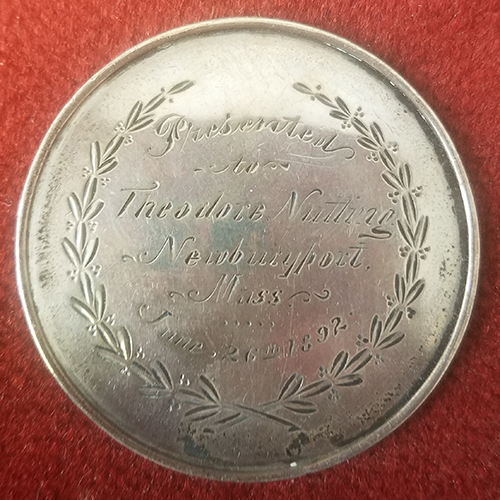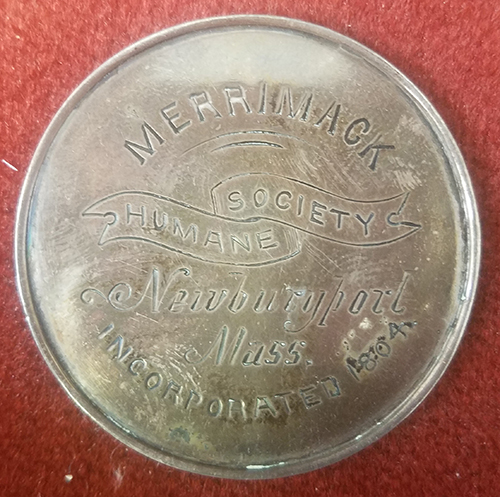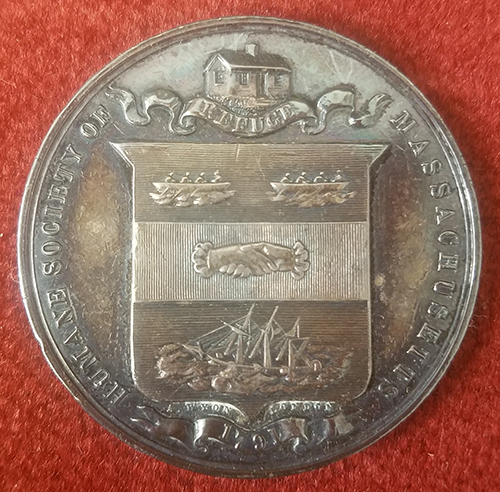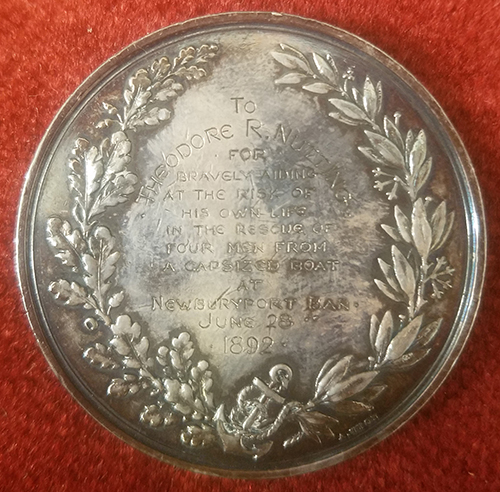 ARTIFACT: This is a 1892 pair of cased silver life saving medals from Newburyport, MA. These were awarded to Theodore Nutting for saving four men on a capsized boat at Newburyport Bar (Plum Island) on either June 26th or 28th, 1892.
VINTAGE: Circa 1890's
SIZE: Case size: 3-3/4" x 2-13/16" x 1-1/4" each Coin size: 1-1/2" in diameter each
CONSTRUCTION/MATERIALS: Silk, linen, silver
ATTACHMENT: None.
MARKINGS: See attached images
ITEM NOTES: This is from a Civilian Medal collection which we will be listing more of over the next few months. MDEX17 LABGEX5/17
CONDITION: 7- (Very Fine-): The cases are dirtied and worn, but the coins are in excellent condition.
GUARANTEE: As with all my items, this piece is guaranteed original.