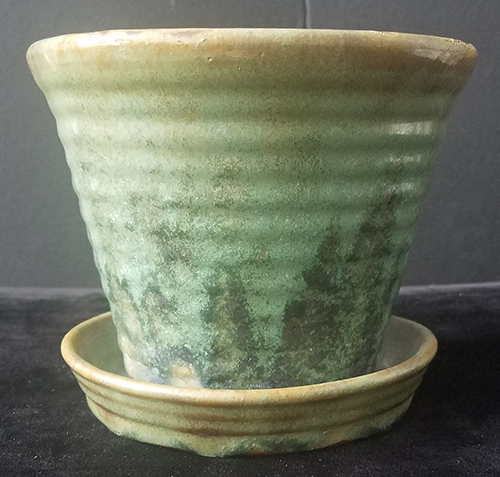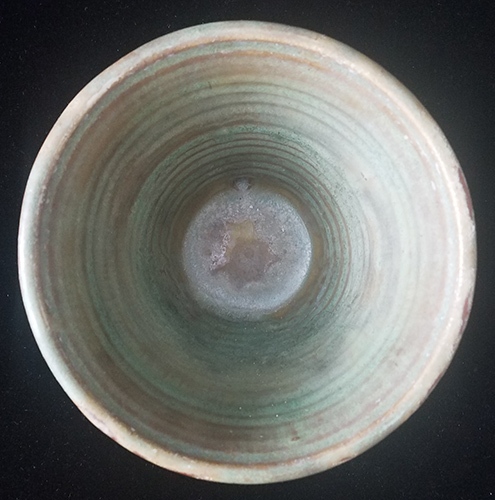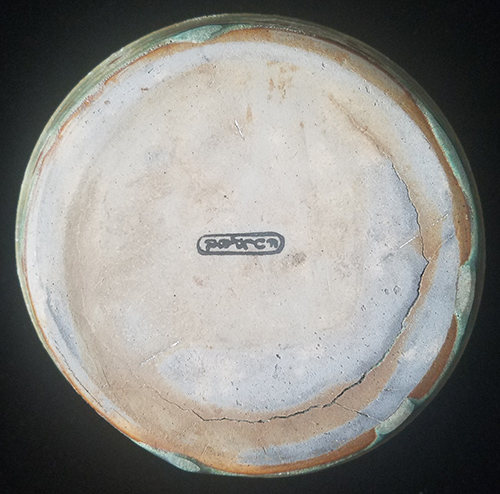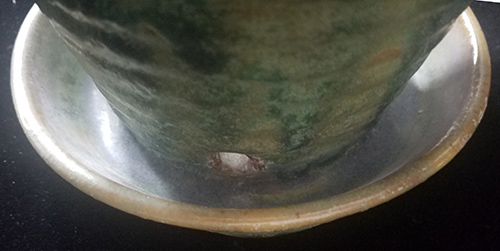 ARTIFACT: This is an extremely rare circa 1910's Arts & Crafts Period Fulper flower pot made in classic mottled greed glaze. The pot has a hole at the bottom connecting the inside of the pot to the dish so the plant growing could get its water directly from the roots. There is a crack on the bottom, but it is from the manufacturing/firing of the pot and not a defect or breakage.
VINTAGE: Circa 1910's
SIZE: About 6-1/8" in diameter x 5-1/4"
CONSTRUCTION/MATERIALS: Mottled clay with green glaze
ATTACHMENT: None
MARKINGS: See Images
ITEM NOTES: This is from an Arts & Crafts Period collection which we will be listing more of over the next few months. CON-RLB-17 LCDEX6/17 PSCFJX6/17
CONDITION: 8+ (Excellent): The crack on the bottom is not a defect, but part of manufacture. There is light calcification visible on the pot.
GUARANTEE: As with all my items, this piece is guaranteed original.