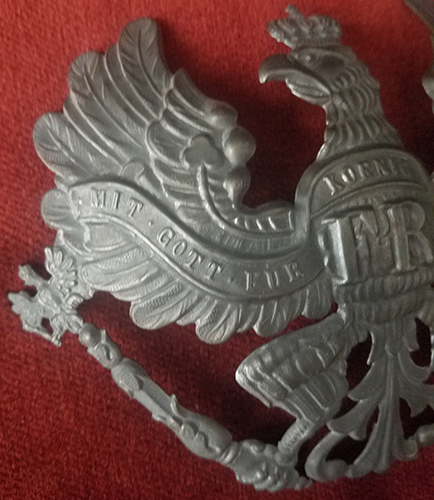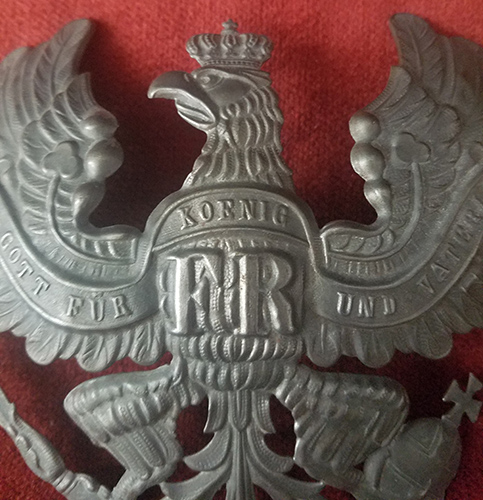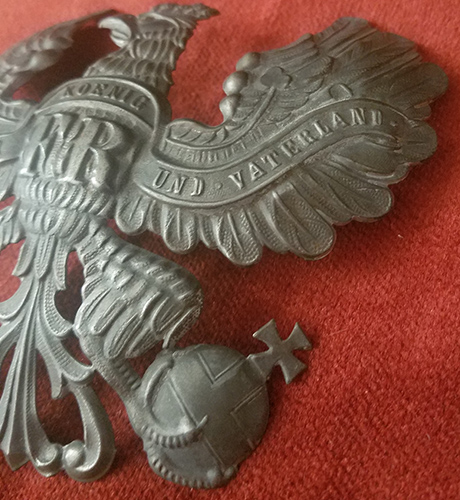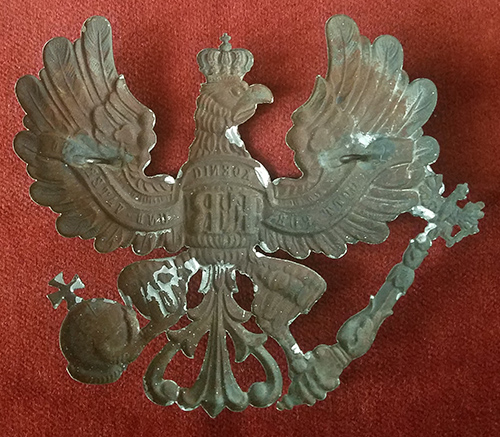 ARTIFACT: This is a nice clean World War I M1916 Prussian Pickelhaube eagle helmet badge. Made in stamped steel. This is in great condition, as there are no bends or breaks in it.
VINTAGE: Circa WWI
SIZE: About 4-1/16" x 5-1/4"
CONSTRUCTION/MATERIALS: Stamped Steel
ATTACHMENT: None
MARKINGS: "MITT GOT FUR. KOENIG. FR. UND VATERLAND."
ITEM NOTES: This is from a Prussian Militaria collection which we will be listing more of over the next few months. MABX17 LABEX7/17 PSACJX7/17
CONDITION: 7+ (Very Fine+): The fact that there are no bends or breaks on the eagle is wonderful, and it has a light patina on the reverse that doesn't detract from the overall quality.
GUARANTEE: As with all my items, this piece is guaranteed original.