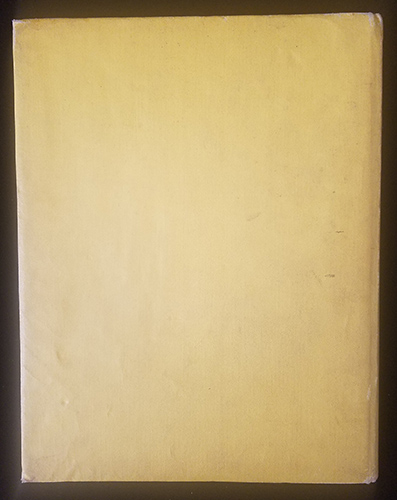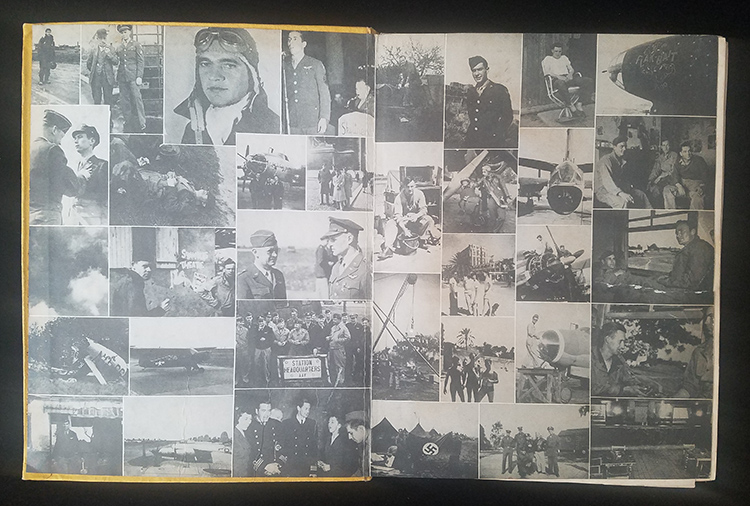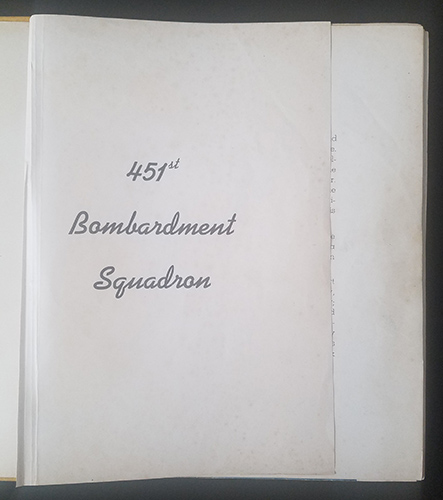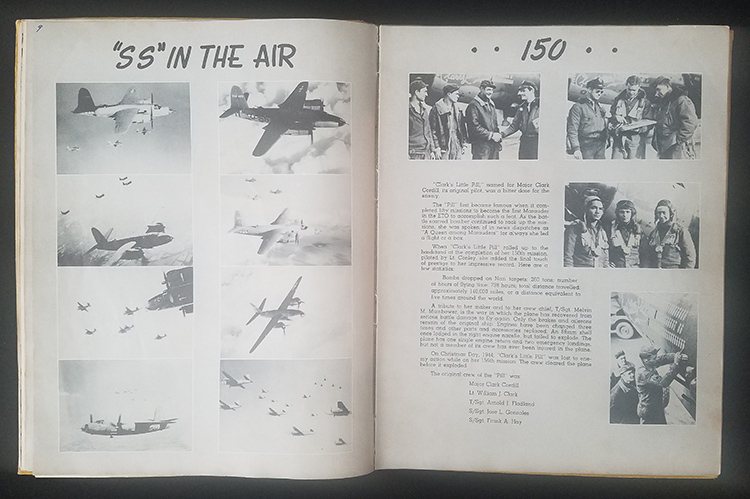 ARTIFACT: This is a rare World War II US Army Air Force (USAAF) 451st Bomb Squadron (322nd Bomb Group) 9th Air Force unit history book. The cover page has many pictures of the people and aircraft of the squadron. The entire book is filled with pictures, information, and written experiences on the squadron. It is a compelling read.
VINTAGE: Circa 1970ís
SIZE: About 97 Pages (194 Pages front and back)
CONSTRUCTION/MATERIALS: Paper, ink, leather
ATTACHMENT: None
MARKINGS: See attached images
ITEM NOTES: This is from an Air Force Books collection which we will be listing more of over the next few months. VAJJZ93 LDDEX7/17 PSDEEX7/17
CONDITION: 7 (Very Fine): There are a few torn pages and folded edges. Near the final 3rd of the book, the binding is more loose. There is a stain in the top right corner of the cover. The pictures and condition of what is contained inside, however, is in excellent shape.
GUARANTEE: As with all my items, this piece is guaranteed original.