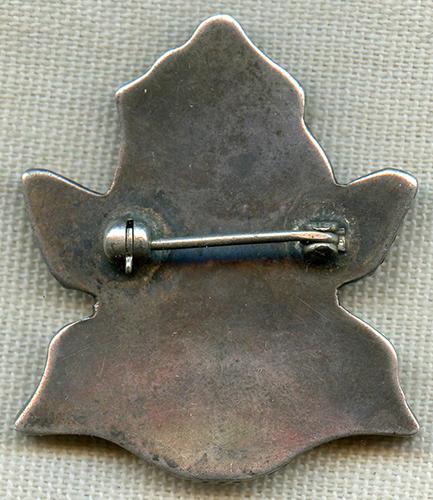 ARTIFACT: This is a nice 1940's Zuni Kachina brooch. This brooch is made in silver, turquoise, coral, onyx, and mother of pearl. The stones are laid in interesting shapes and laid out in the shape of a Kachina figure.
VINTAGE: Circa 1940's
SIZE: Appr: 1-3/8" x 1-1/8"
CONSTRUCTION/MATERIALS: Silver, Turquoise, Coral, Onyx, and Mother of Pearl.
ATTACHMENT: Horizontal pin with locking over-under swivel catch.
MARKINGS: None
ITEM NOTES: This is from a Native American Jewelry collection which we will be listing more of over the next few months. MBEX17 LAGEX7/17
CONDITION: 8+ (Excellent): Wonderful patina, stones are vibrant and clean.
GUARANTEE: As with all my items, this piece is guaranteed original.