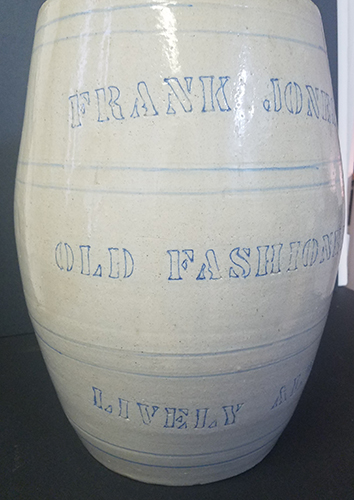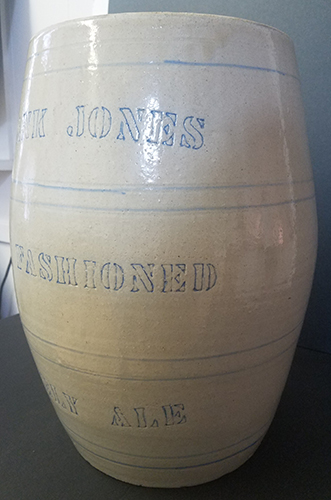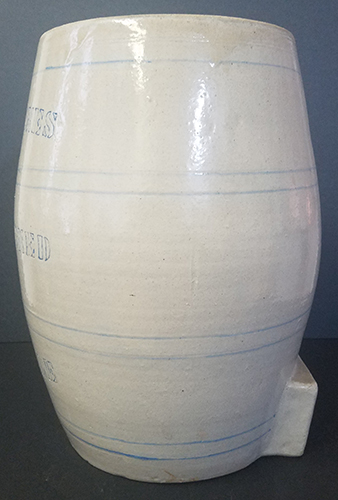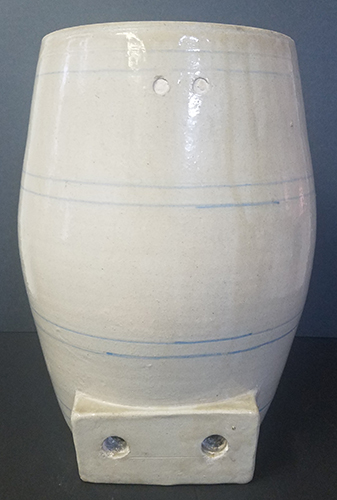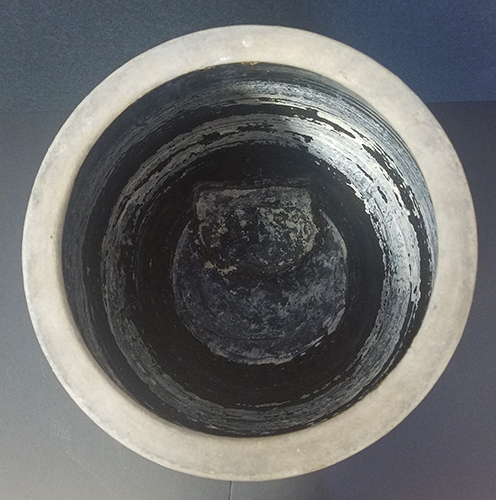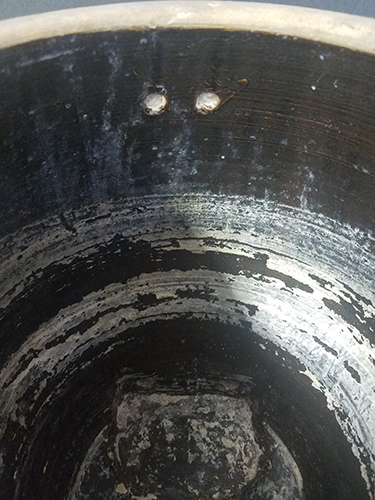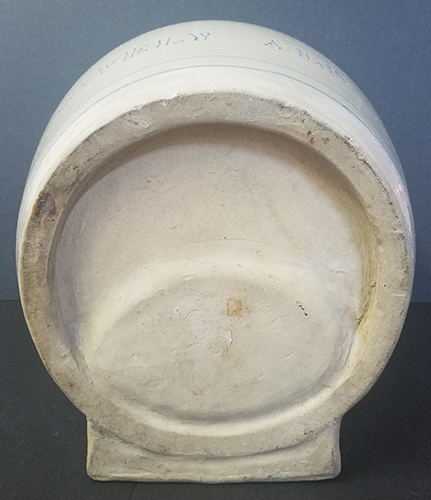 ARTIFACT: This is a wonderful Pre-Prohibition Portsmouth, NH Frank Jones Ale stoneware barrel. This ale barrel is wonderful in its construction and is a wonderful piece of history, at that. The Frank Jones Brewing Company was, in its time, almost unparalleled. By 1882, it was the largest ale producer in the country, brewing 150,000 barrels of ale by that year. The owner, Frank Jones, is a well known name in New Hampshire, and not just for his beer. He would later find himself the mayor of Portsmouth, New Nampsire, and then a seat in congress due to his popularity among the people. Frank Jones was not only an unparalleled brewer in his time, but also a very lucrative businessman and politician.
VINTAGE: Ca 1900's-1910's
SIZE: Appr: 14-1/2" in diameter x 18-1/4"
MATERIALS / CONSTRUCTION: Heavy Ceramic / Stoneware
ATTACHMENT: None
MARKINGS: "FRANK JONES OLD FASHIONED LIVELY ALE"
ITEM NOTES: This is from an Advertising collection which we will be listing more of over the next few months. CON-RLB-17 LBDGEX7/17 PSBFGEX7/17
CONDITION: 8+ (Excellent): Looks amazing, with a been there look. The inside has some surface calcification.
GUARANTEE: As with all my items, this piece is guaranteed original.