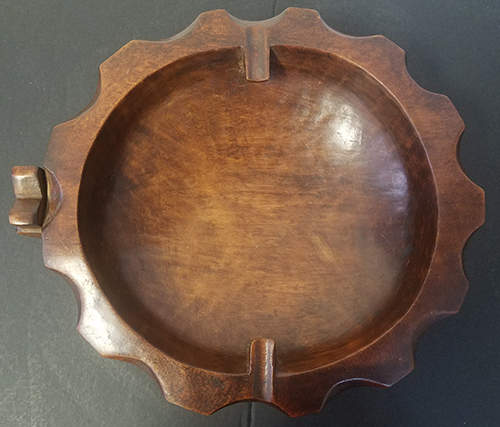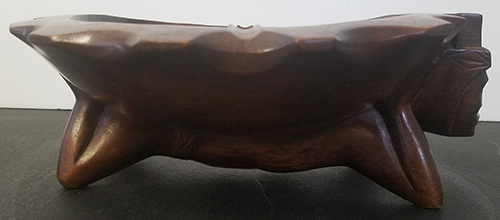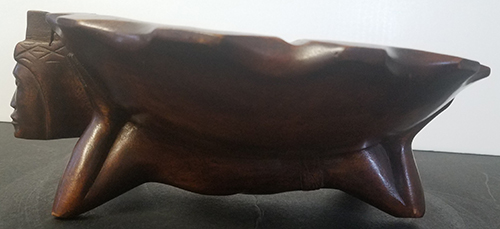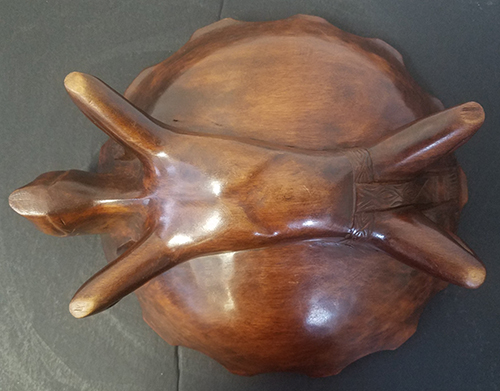 ARTIFACT: This is a wonderful 1930's Philippine hand-carved wooden ashtray. This was made out of one single piece of wood and it depicts a traditional Moro, or Muslim, Filipino supporting the large wooden bowl on his back.
VINTAGE: Circa 1930's
SIZE: Appr: 10-1/2" x 9-1/2" x 3-3/4"
CONSTRUCTION/MATERIALS: Wood
ATTACHMENT: None
MARKINGS: None
ITEM NOTES: This is from a Philippine collection which we will be listing more of over the next few months. VEX17 LAGEX7/17 PSAHEX7/17 SAHEX8/17
CONDITION: 8+ (Excellent): There seems to be very little wear to the wood. The finish has held up wonderfully and there are no unnatural defects.
GUARANTEE: As with all my items, this piece is guaranteed original.