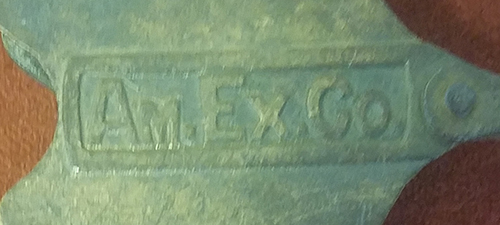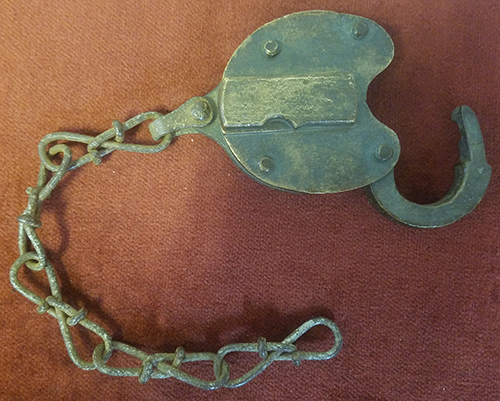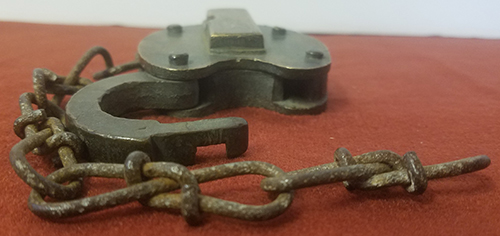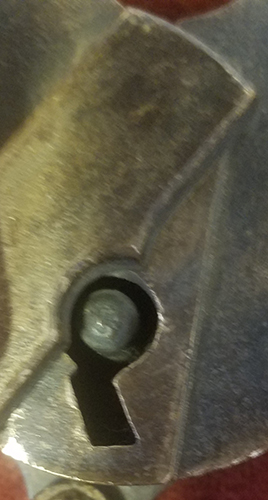 ARTIFACT: This is a rare 1880's American Express Company brass padlock. There is no key for this lock. The American Express Company (AMEX Co) was originally an express mail business back when it was first founded in 1850. In 1857, the company made its move to offering financial services in order to compete with the United States Post Office, dealing in money orders as well as express mail. In fact, American Express didn't even become the investment banking business we know it as today until the 1980's.
VINTAGE: Circa 1880's
SIZE: Appr: 5" x 3" x 3/4". 8-1/4" long chain.
CONSTRUCTION/MATERIALS: Cast Brass, iron chain
ATTACHMENT: Chain
MARKINGS: "AM.EX.CO. X A."
ITEM NOTES: This is from a Postal collection which we will be listing more of over the next few months. VEJX17 LEIEX7/17
CONDITION: 6 (Fine+): Some moderate wear and tarnish, missing key, and rust on the iron chain.
GUARANTEE: As with all my items, this piece is guaranteed original.