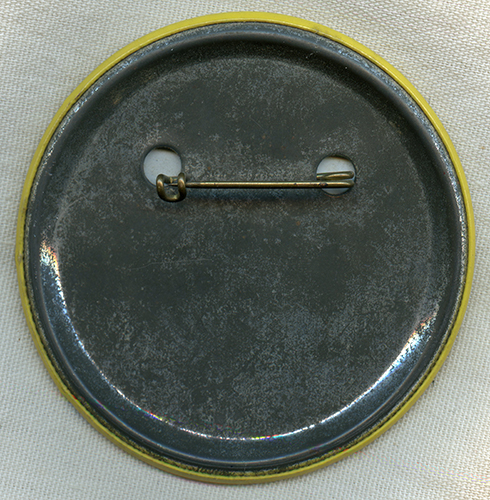 ARTIFACT: This is a great large early 1960's Chevrolet salesman badge "Sir Sell-a-lot" from the Camelot Sales Campaign. The celluloid badge has an Arthurian armored knight in the center with the name tag on it set to read "Sir ____."
VINTAGE: Circa 1960's
SIZE: Appr: 3" in diameter
CONSTRUCTION/MATERIALS: Celluloid on tin.
ATTACHMENT: Horizontal pin with over-under catch.
MARKINGS: "SIR SELL-A-LOT. CHEVROLET. SIR."
ITEM NOTES: This is from an Automobile collection which we will be listing more of over the next few months. VAX17 LFEX7/17
CONDITION: 7 (Very Fine): There is little wear to the obverse, and there is moderate tarnish to the reverse.
GUARANTEE: As with all my items, this piece is guaranteed original.