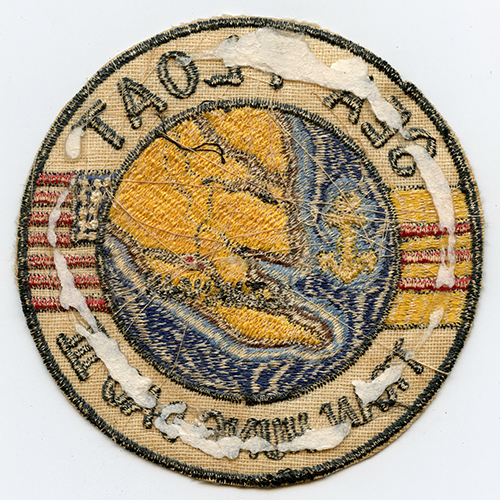 ARTIFACT: This is a great 1969 Joint US Nave and RVN (Republiv of Vietnam) Navy Operation Sea Float (RVN: Tran Hung Dao III) jacket patch made in Japan. The patch depicts a map of the south peninsula of Vietnam with a map marker reading "OLD NAMGAN" On the left and right side of the patch is the South Vietnam flag and the American flag respectively.
VINTAGE: Circa 1969
SIZE: Appr: 3-3/8" in diameter.
CONSTRUCTION/MATERIALS: Embroidered silk.
ATTACHMENT: None
MARKINGS: "SEA FLOAT OLD NAMGAN TRAN HUNG DAO III."
ITEM NOTES: This is from a US Navy collection which we will be listing more of over the next few months. VAJJM17 LBGEX7/17
CONDITION: 8- (Very Fine-Excellent): There is only slight fraying. The patch has been removed from a scrap book, so it has some glue and paper residue on the reverse.
GUARANTEE: As with all my items, this piece is guaranteed original.