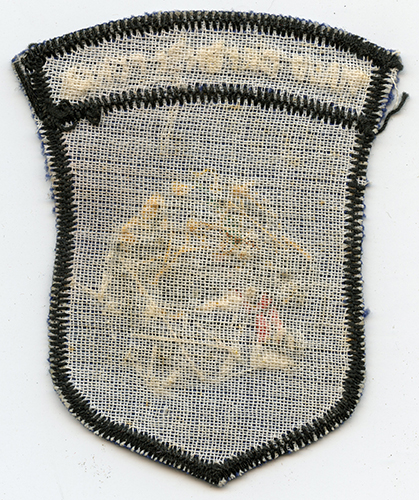 ARTIFACT: This is beautiful mid-late 1960's US Army MACV (Military Assistance Command, Vietnam) Defense Force patch. This was hand embroidered in Vietnam and shows a tiger head in the center.
VINTAGE: Circa 1960's
SIZE: Appr: 3-1/4" x 2-3/4"
CONSTRUCTION/MATERIALS: Embroidered Silk.
ATTACHMENT: None
MARKINGS: "MACV DEFENSE FORCE"
ITEM NOTES: This is from a US Army collection which we will be listing more of over the next few months. VAEX17 LGEX8/17
CONDITION: 9- (Excellent+): Very little wear and dirt.
GUARANTEE: As with all my items, this piece is guaranteed original.