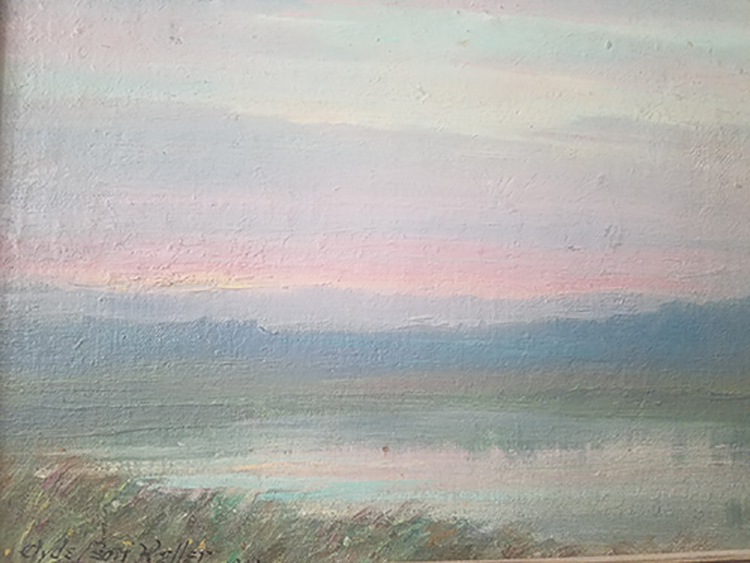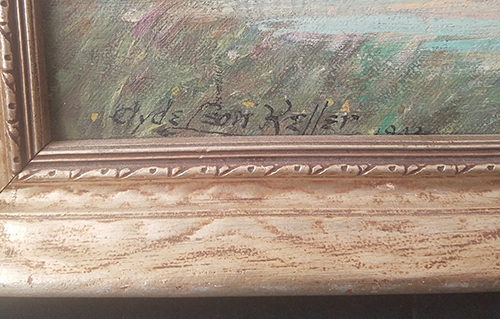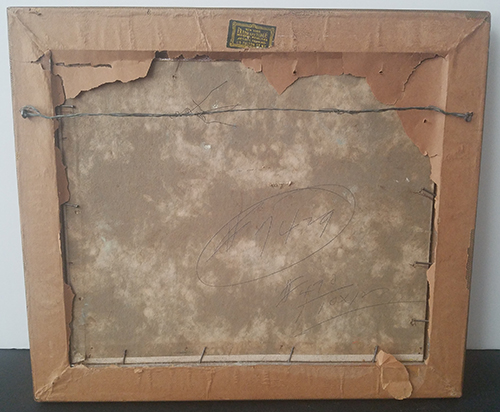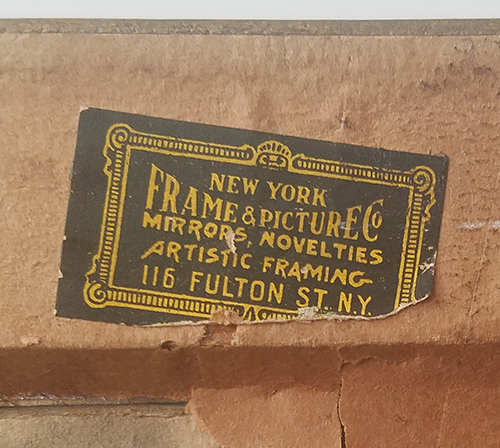 ARTIFACT: This is a 1942 Clyde Leon Keller ("Keller The Art Man") Oil painting of a lake sunset. It is painted on canvas board. Keller was born in Salem, Oregon in 1872. He studied art in Munich with Bridges and with Knowles in Boston. He was known for his landscape and coastal paintings, but he also was a cartoonist. He did about 4,500 paintings in his career.
VINTAGE: Circa 1942
SIZE: Appr: 14-5/8" x 12-5/8" x 1-1/8"
CONSTRUCTION/MATERIALS: Wood, Canvas Board.
ATTACHMENT: Wire wall mount
MARKINGS: "CLYDE LEON KELLER. 1942. NEW YORK FRAME & PICTURE CO. MIRRORS, NOVELTIES ARTISTIC FRAMING 116FULTON ST NY. #7429. #470 10X12"
ITEM NOTES: This is from a Painting collection which we will be listing more of over the next few months. CON-RLB-17 LDEJX7/17 PSDFEX7/17
CONDITION: 7+ (Very Fine+): The oil is dirtied is some spots, as well as a small dent in the painting near the top left. Metal wire hanger is also frayed and needs replacing.
GUARANTEE: As with all my items, this piece is guaranteed original.