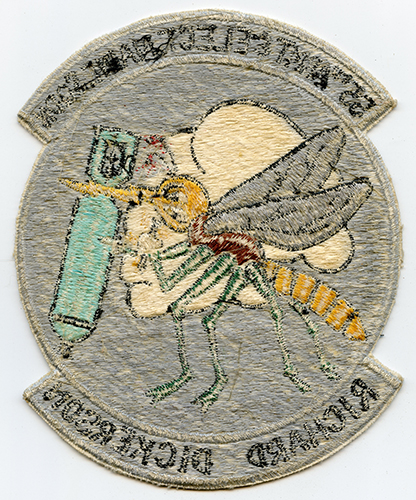 ARTIFACT: This is a great Early 1950's US Air Force 55th AEMS (Armament and Electronic Maintenance Squadron) large sized jacket patch. It was made in Japan and is fully embroidered. The patch is named to RICHARD DICKERSON. DESIGN VERSION NOT SHOWN ON AL FUSHI'S www.USAFPatches.com WEBSITE.
VINTAGE: Circa 1950's
SIZE: Appr: 6-1/4" x 5"
CONSTRUCTION/MATERIALS: Embroidered silk.
ATTACHMENT: None
MARKINGS: "55TH ARMT & ELECT. MAINT. SGDN. RICHARD DICKERSON."
ITEM NOTES: This is from a USAF collection which we will be listing more of over the next few months. MBEZ17 LCIEX7/17
CONDITION: 9- (Excellent+): Hardly any wear to this patch
GUARANTEE: As with all my items, this piece is guaranteed original.