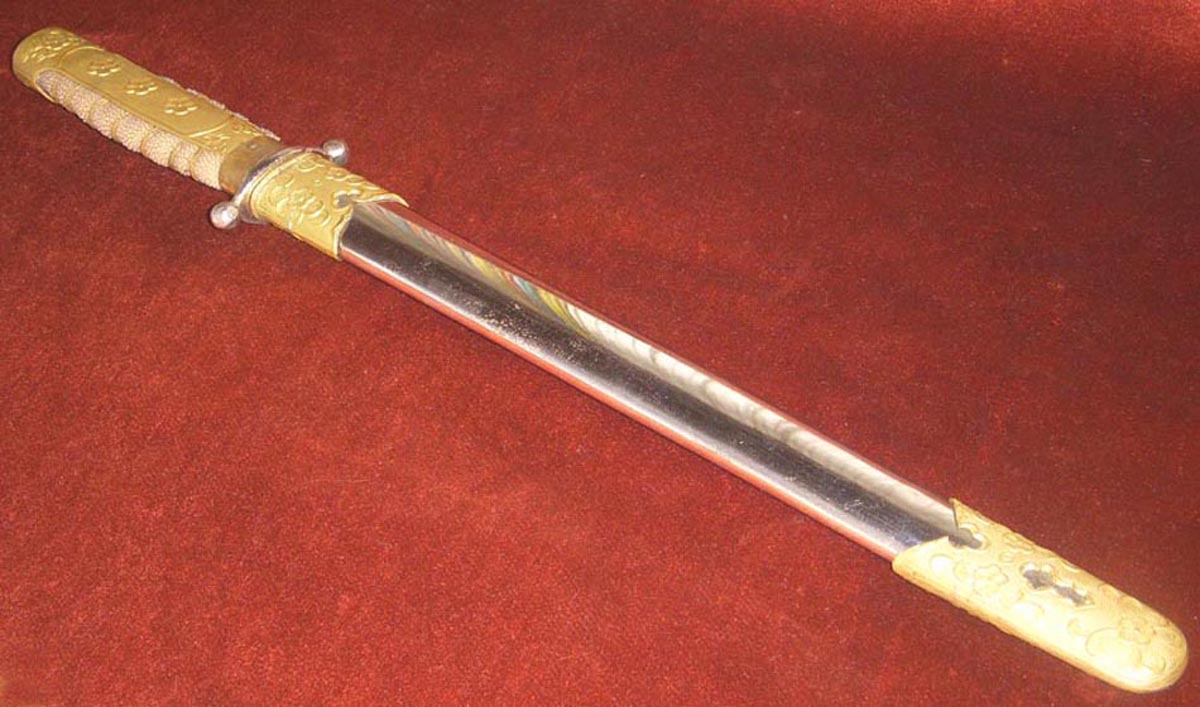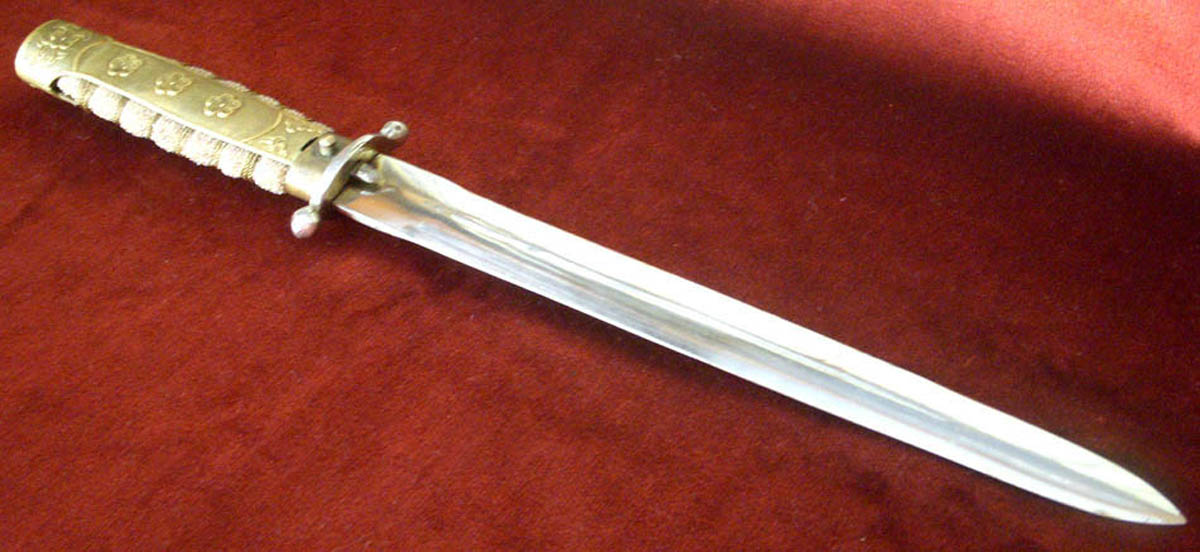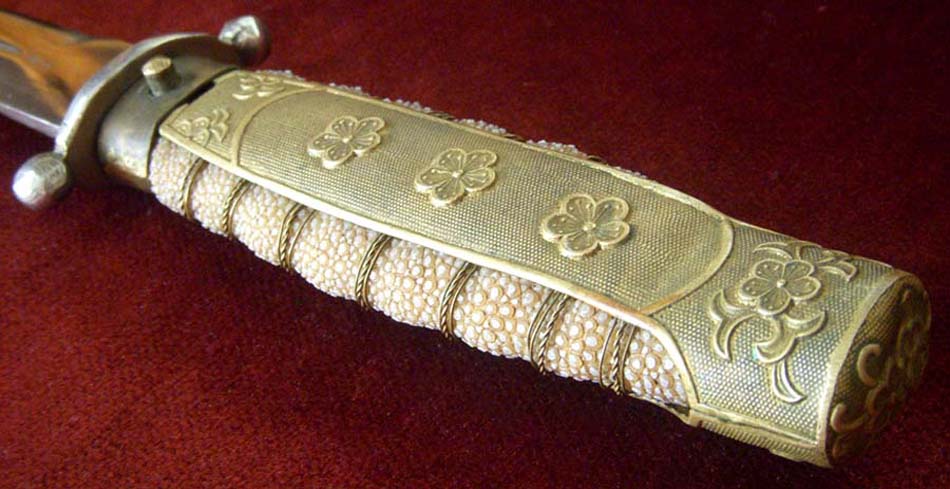 ARTIFACT: This is a beautiful and early circa 1930s Chinese Army officer's dagger. The dagger is decorated in pebbly sharkskin and gilt brass with a lovely embossed floral design. The dagger comes in a gilt brass capped sheath.
VINTAGE: Circa 1930s.
SIZE: Dagger: approximately 14-1/2" in length and 2" in width at guard.
CONSTRUCTION/MATERIALS: Dagger: gilt brass, sharkskin, nickeled brass (guard), steel; sheath: nickeled steel, gilt brass.
ATTACHMENT: Button release.
MARKINGS: None.
ITEM NOTES: This is from a Chinese militaria collection which we will be listing more of over the next few months. ebay VBEJX12 LEGEX3/12 SeFEJX1/15
CONDITION: 8- (Very Fine-Excellent): The knife and sheath show only some small spots of light wear and minimal tarnish.
GUARANTEE: As with all my items, this piece is guaranteed original.