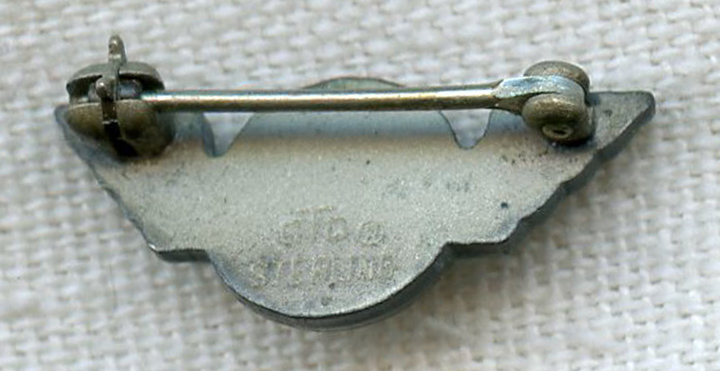 ARTIFACT: This is a Braniff International Airways lapel pin in sterling silver. The pin is a petite wing with a white enameled ring encircling "BI" at center.
VINTAGE: Circa 1960s.
SIZE: Approximately 5/16" in height and 3/4" in width.
CONSTRUCTION/MATERIALS: Sterling silver with enamel.
ATTACHMENT: Horizontal pin with drop-in locking swivel catch.
MARKINGS: TCO® maker's mark and STERLING.
ITEM NOTES: The pin you receive will either be the one pictured or one in similar condition. This is from an airlines collection which we will be listing more of over the next few months. ebay(2) VGX7/96 LFJX11/10
CONDITION: 8- (Very Fine-Excellent): Pin shows light wear and tarnish.