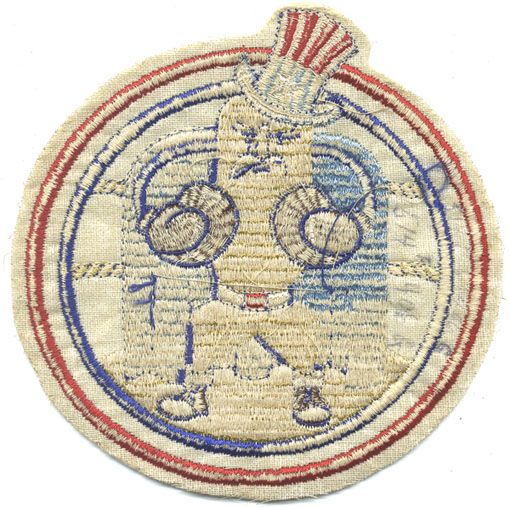 ARTIFAT: This is a World War II patch for the United States Army Air Forces 514th Bomb Squadron, 406th Bomb Group, 9th Air Force D-Day unit. The patch shows a bomb wearing an Uncle Sam hat ready to start a boxing match. We are selling a WWII unit history of the 514th separately (please see link at bottom of page for more information).
VINTAGE: Circa World War II.
SIZE: About 5-1/2" in diameter.
CONSTRUCTION/MATERIALS: Felt patch with multi-colored cotton embroidery.
ATTACHMENT: None.
MARKINGS: None.
ITEM NOTES: This is from a United States Army Air Forces squadron patch collection which we will be listing more of over the next few months. TRDJJX06 LHGEX
CONDITION: 6 (Fine+): The patch has a few small spots where the felt has been worn away.
GUARANTEE: As with all my items, this piece is guaranteed original.