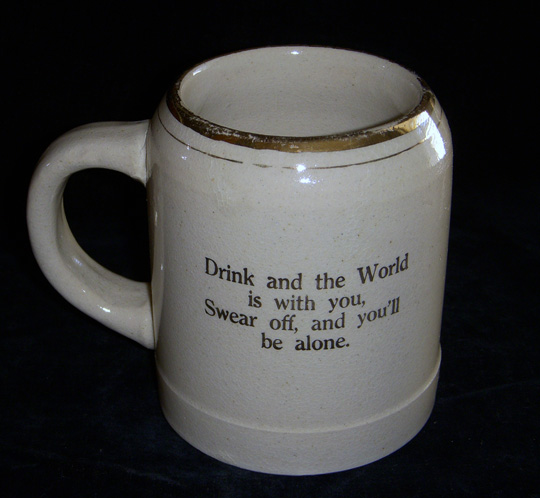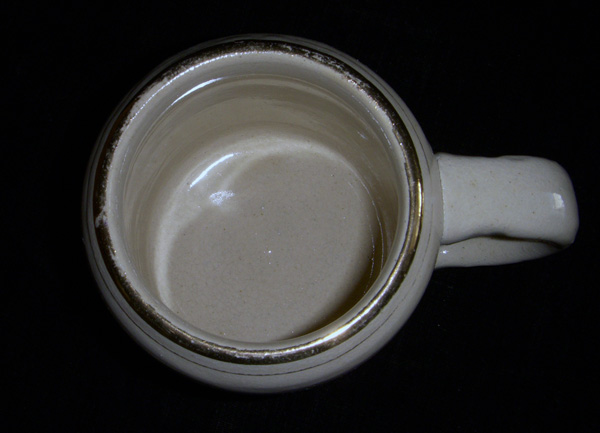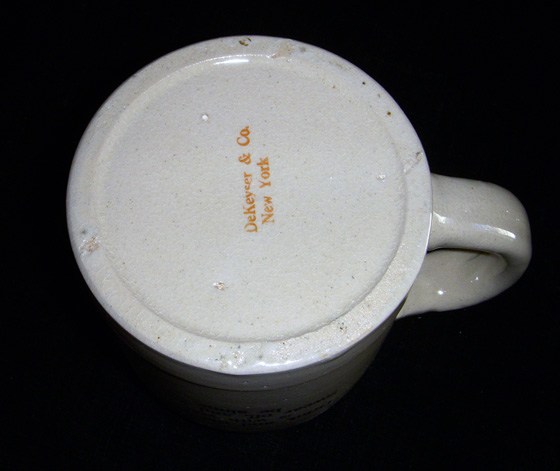 SUBJECT: This is a circa 1912 mug from the Boston, Massachusetts Stewards' Association annual supper, which was held at the American House on May 27th of that year. The reverse of the mug presents some debatable wisdom: DRINK AND THE WORLD IS WITH YOU, SWEAR OFF, AND YOU'LL BE ALONE.
VINTAGE: Circa 1912.
SIZE: Approximately 3-15/16" height and 4-3/4" width.
CONSTRUCTION/MATERIALS: Ceramic.
ATTACHMENT: N/A.
MARKINGS: DeKEYSER & CO. NEW YORK.
ITEM NOTES: This is from a restaurant collection which we will be listing more of over the next few months. VBEX00 LGJX9/10
CONDITION: 8- (Very Fine-Excellent-): Mug shows spots of light wear only, mostly on the gilt paint at the rim and the border.
GUARANTEE: As with all my items, this piece is guaranteed original.